Houston Astros are tight-lipped on Yordan Alvarez's whereabouts
The Houston Astros have been tight-lipped on the whereabouts of Yordan Alvarez, who currently isn't in the city for training. What could be going on?
The Houston Astros will be starting up their season later this month between July 23-24 and there's a lot of intrigue on if this pandemic delay will benefit the team with a short season. Guys that were dealing with nagging injuries have had about four months to heal themselves for the dents and dings from the season.
And quite honestly, the Houston Astros could've used that break more than most teams. They took the Washington Nationals all the way to seven games in the World Series so their rest time was slightly shorter than the rest of the teams that were in the postseason. Even though it doesn't sound like it makes much of a difference, it does in terms of their readiness.
These additional four months have helped the Houston Astros and they must do everything they can to take advantage of the situation that's right in front of them as they fight to win the battle in the court of the public opinion amid their sign-stealing scandal dating back to the 2017 season.
Even with the loss of Gerrit Cole, these Houston Astros are as stout as ever and they have the goods to once again be one of the two teams standing to go for another World Series title this Fall.
We can only hope that our guys are able to stay healthy as the world navigates through this coronavirus mess, especially with the stringent measures taken for the players to follow to prevent the spread of COVID-19.
Anyway, the Houston Astros have been back at it since Wednesday, where franchises opened their doors to their facilities in order for the season to start in a few weeks.
It's great to see our guys back practicing again but there's one familiar face that has been missing for the past two days and he will be a key cog to the team's success.
Who? I'm talking about sophomore designated hitter — and AL Rookie of the Year — Yordan Alvarez.
MLB.com's Brian McTaggart tried to pry about his whereabouts while talking with Dusty Baker but he said he isn't allowed to answer the question because of "league mandates."
But what could it be? Personal/family issues? Maybe he's abroad and he's not able to immediately make his return back to Houston?
Although there's absolutely no way to confirm, one has to think in their back of their mind
that he may have tested positive for the coronavirus. There's no proof to back up the assertion but it's not something to rule out since MLB wouldn't be able to publicly share that information as well.
The Houston Astros had one player recently test positive for COVID-19 and just received multiple positive tests for either players or staff.
But it's possible that Alvarez may not feel comfortable playing in this environment is considering to opt-out of playing, which is certainly within the realm of possibility.
I'm sure the backstory to this will surface soon but it's interesting that one of the team's most promising rising stars is not present because we know he would be if he could so something has definitely got to be up nonetheless.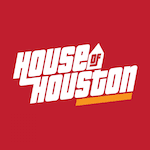 Want your voice heard? Join the House Of Houston team!
Write for us!
Let's hope for the best for a return of Air Yordan soon!
Alvarez, 23, popped 27 homers along with 78 RBIs and a slash line of .313/.412/.655 through 313 at-bats in 87 games last season.