Houston Astros: Four steps for team to build their brand post-scandal
Step 3:  Creating a Minute Maid Park science museum
Minute Maid Park, beautiful as it may be, needs at least a semi-permanent astronaut exhibition area. Imagine an exhibit accessible to all ticket holders on the main concourse, or even within Union Station, that features space artifacts on loan from the Smithsonian, the Houston Museum of Natural Science, or even from NASA, itself. Such artifacts and their captions could bring STEM educational value much like a trip to a traditional museum.
Such a museum, potentially located in Union Station or the main concourse, could teach about the history of the Space Age in the United States, culminating most recently with two US astronauts successfully launching into orbit to dock with the International Space Station while using a reusable rocket. Additionally, it could also make other relevant STEM connections regarding the physics of baseball.
But more than just having a science museum area dedicated to space and sports science, the Houston Astros need to own their name. Consider the following.
Step 4: Rebranding "Space City"
While nothing is inherently wrong with bayous, the term, Space City, features a certain attractive, luring quality. In effect, Minute Maid Park should own its Space City identity, prominently displaying the two-word phrase everywhere the term, Bayou City, may currently occupy the ballpark.
Additionally, the Astros should consider revamping their next-generation logo, on-field apparel, and outerwear to feature space themes more prominently. Multiple professional teams, including
the Astros, wore special gear to commemorate the 50th anniversary of the Apollo 11 moon landing.
Unlike all other MLB teams, with the exception of the Tampa Bay Rays, the Astros feature a space connection in their name. In my opinion, the renaming of the Rays was in part in homage to the hard work of Florida's space industry personnel. Rays, after all, are cosmic in nature and emanate from stars.
And no matter how many years go by—or where any space launch occurs across the country—Houston is all in. As a matter of fact, if Tilman Fertitta brings an NHL franchise to Houston, I vote for the name Apollos. At present, arguably no sports team name could better represent the spirit of Houston in a more impassioned and positive manner than a nod to the very Saturn V rockets and Apollo space capsules used to land astronauts on the moon. But back to baseball.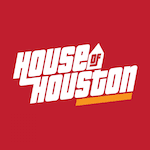 Want your voice heard? Join the House Of Houston team!
Write for us!
In the end, these suggestions remain merely that, suggestions. How do you feel about them? Is there an off-field change you wish the Astros would make? Houston Astros fans, please leave your comments below.
<!—pageview_candidate—>