Houston Astros: What the return of baseball will mean to the team
The MLB and MLBPA have reached an agreement that dates back to March 26 and will start the season next month. What will this mean for the Houston Astros?
It's official — the Houston Astros will be back in uniform and ready to rock and roll next month. After months of tweaking their agreement to add proposed enhancements to the game as well as lining up monetary compensation, they will just continue with the agreement that has been in effect since the 2012 season.
Yes, it will be just a few weeks before we see Jose Altuve, George Springer, Justin Verlander, Carlos Correa, Alex Bregman, Zack Greinke and the rest of the supporting cast!
At least from a contractual standpoint, things will resume as if there never was a pause in sports but it's obvious that once things surface, it will be a lot different. There will be no fans in stadiums and safety protocols to prevent the spread of COVID-19 and fans will be watching games on television.
Teams will still travel to play each other in their home stadiums and it apparently will not be isolated bubble that the NBA and MLS have set up in Orlando, Fla.
Also, although not confirmed, the Spring Training aspect of getting players will likely be held at Minute Maid Park rather than at FITTEAM Ballpark of the Palm Beaches since there will be a quicker turnaround to start.
But there are questions that remain on where teams with states in rapidly climbing case counts — including here in Texas — will play. With the borders shut down with Canada, the Toronto Blue Jays have a logistical problem as well.
So those things will have to be worked out and we'll be finding out those details in short order.
Players will have to report July 1 and the season, although not set in stone yet, will start July 23-24 which would align with other pro sports leagues starting things back up.
But here's the details that were in the March 26 agreement:
There will be a 60-game season (could still end right on time in the Fall)
Players will earn pro-rated salary which is approximately 37 percent of their full-season pay
The postseason format will remain unchanged (Wild Card Games, 10 teams make the playoffs)
Some of the last of details of the agreement in regard to the health and safety protocols had to be worked out but a deal was reached on that just minutes ago as I'm typing this.
It remains to be seen if the season will go through October, based on top health experts predictions of a second wave of the coronavirus this Fall. It'll be interesting to see where MLB takes their schedule in terms of length once it's released.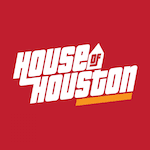 Want your voice heard? Join the House Of Houston team!
Write for us!
So there you have it — baseball is back, not how we necessarily want it but it's back nonetheless.
I'm sure the enhancements of adding extra teams to the playoffs are still something these guys want to do but for now, it's all about getting back to work and that's what they'll be doing.
It's time so let's go Houston Astros!