Houston Rockets: Austin Rivers knows sacrifice; ready to get back to work
Houston Rockets' guard Austin Rivers understands the sacrifice that he must take but he's looking forward to getting back to work. What's up?
It's definitely confirmed — we'll be seeing our Houston Rockets soon and they will be one of two teams that should be seeing some action next month. The other? The Houston Dynamo as both the NBA and the MLS have come together on return-to-play plans that have approval on both sides of the aisle.
It's great to know that we'll be seeing sports once again as we were all wondering if we'd ever see them in the near future while the race to come up with a vaccine for mass distribution is well underway.
But it's happening, with stringent health protocols and players being in an isolated bubble to finish out the season.
Both leagues will be restarting their seasons at the ESPN Wide World of Sports Complex on the Disney World Campus in Orlando, Fla.
The only difference is that we won't be seeing James Harden, Russell Westbrook, Eric Gordon, Robert Covington and P.J. Tucker as well as the rest of the supporting cast at Toyota Center any time soon.
There are a few things that the NBA needs to iron out for the concerns that the players have — I'm sure that's the case for the MLS as well — but there's no question that a deal will be reached in that regard as well.
But these players will be in total isolation — not being able to see their families for at least a month or so before they're allowed to join the players in the bubble that has been created.
Although we all want things to get started again because of our affinity for sports, let's not forget the tremendous sacrifices these players are making in order to do what they love. Yes, they get paid millions of dollars to do what they do best but they are human beings at the end of the day and isolation can have psychological effects as well.
Houston Rockets guard Austin Rivers spoke to this recently with The Athletic's Kelly Iko and here's what he said:
"They're saying we'll be in Orlando for at least a period of time, anywhere between 30 to 40 days without seeing our family," Rivers said. "And I don't want to do it. Nobody wants to do it, but we all have to sacrifice if you want to have the season, resume and that's what we have to do."
He also spoke to the NBA restarting yet not being a distraction to the peaceful protests for social
justice headed up by the Black Lives Matter movement. He feels that the NBA's platform would be powerful toward ensuring that the message doesn't fade into the distraction of a restarted.
I also talked about that as well in terms of a viable solution for the league to get things going but not lose sight of what the protests — which have spanned across the globe from every color and creed possible — are all about.
I love having Rivers on this team because he just knows how to set an example on and off the hardwood, he's the consummate professional and I hope he stays with the Houston Rockets a long time.
But honestly, when he was with the Los Angeles Clippers, you would've NEVER heard those words come out my mouth because of the incredible battles the Houston Rockets had over the years with that team.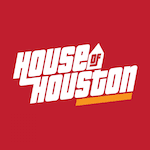 Want your voice heard? Join the House Of Houston team!
Write for us!
I'm positive that Rivers' thoughts are on the minds of many NBA players and they're grappling with the reality on if it's worth it to come back to play to finish up the 2019-20 season.
We'll see how this plays out next month…