Houston Rockets have a lot to mull over if acquiring Tyler Johnson
The Houston Rockets are reportedly looking to acquire the services of Tyler Johnson and a tough decision is looming with the roster if he's signed. How?
The Houston Rockets are started up their season and even though there are some serious, yet understandable particulars that the NBA has to iron out with players, the season will likely start on time with stringent measures that will be put into place.
They've opted for an isolated bubble where teams will live, work and play all in one area. ESPN's Wide World of Sports Complex in Orlando, Fla. has been chosen as the site of where the NBA will finish up the 2019-20 season — and possibly beyond — to ensure that all involved can be closely monitored and to make sure that the spread of the virus is mitigated.
Players will be wearing what has been referred to as MagicBands to where it will keep tabs on their location, serve as a room key and can detect early symptoms of COVID-19. Now whether or not it will be mandatory for players to wear these remains to be seen as I know some have concerns about privacy.
This will be hotly contested debate as well because I know the players will likely be holding the line on relinquishing too much control to the league but it will be balanced with their needs to get back to work as well.
The NBA has been a standstill for the past three months — it'll be four by the time they restart — so it's important that needs are addressed and things get going once again.
As we wait, we've got some great news of free agency once again — I almost forgot what that was it has been so long — in period normally during the year where we'd have lots of activity anyway.
The NBA Finals would've just wrapped up and we'd already be gearing up for the NBA Draft. All of that has been moved to October ahead of the start of the 2020-21 season which is likely going to start in December.
But yes, it's true, the Houston Rockets have their eye on another guard and according to the Chron's Jonathan Feigen, it's Tyler Johnson, who is currently a free agent.
They've had an interest in him before and now's a more perfect time than ever for them to pounce, even it's during a global pandemic.
Would he be a good complement to James Harden, Russell Westbrook, Eric Gordon and Ben McLemore?
Excellent question…
Johnson, 28, was waived after the trade deadline by the Phoenix Suns earlier this year and has still been trying to find a home. The former 2014 undrafted free agent out of Fresno State is quite fresh off a four-year, $50 million contract he signed back in 2016 as well. He probably would have by now had it not been for the coronavirus but this is a situation many free agents are in right now.
The Houston Rockets would have to invest minimally in acquiring Johnson because of his desire to play but I'm sure it will be money that's a bit above the salary floor for his services.
He certainly could be a key asset off the bench as Mike D'Antoni loves to assemble as many guards as possible in his offense and the 6-foot-3, 190-pound talent would fit just fine.
His three-point shooting and his defense have been on the decline for the past few seasons but I think he could be on the rebound with a large amount to rest, reflect and work on what caused him to be a free agent in the first place.
This is why the Houston Rockets want to jump at this opportunity to land him.
But they'll have to make a tough decision in regard with all 15 slots on their active roster full as
well as their two-way positions as well. Somebody has to be cut.
Who? I think Thabo Sefolosha should be a prime candidate because of the glut of guards that it would bring if Johnson were to be brought in. Although I'm a huge fan of Sefolosha, he'd be the odd man out because Bruno Caboclo is quite a valuable asset to hold onto, especially with his size and wingspan to hold his own in the paint off the bench.
I think Sefolosha would be able to latch onto another team even in the advanced stage of his career as there could be a constant flux of rosters.
This is especially if players from different teams test positive for COVID-19, causing teams to quickly pivot in order to keep the rosters whole while the infected are out in quarantine status. The hope is that there are very few positive tests but it's just not feasible to say that there won't be any at all.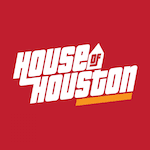 Want your voice heard? Join the House Of Houston team!
Write for us!
But is Johnson worth taking a chance on? We're about to find out if Daryl Morey is ready to pull that trigger.
Johnson was averaging 5.7 points, 1.7 rebounds and 1.6 assists with a shooting line of .380/.289/.750 while averaging 16.6 minutes per game through 31 games — three starts — this season.