Houston Rockets: In-game asks for players/coaches amid COVID-19
As the NBA gears up for their restart, the Houston Rockets will have requirements in place on the bench during games to keep players safe. What are they?
We're getting to the home stretch in regard to finally being able to see the Houston Rockets partake in some action.  It has been a long time coming the reality is coming to fruition in regard to them being able to take the hardwood once again.
It certainly appears that the NBA has their plan well thought out and has been several months in the making, rather than a rush-to-play procedure without any type of plan to mitigate the risks like some states have with re-opening their businesses.
No, the NBA has developed what is called a MagicBand, which looks like a ring where it serves as a room key and can detect early symptoms of COVID-19. There are some reports that indicate that the band is mandatory for players to wear but some dispute indicating that it's optional.
I would hope that the players would agree to wear one because they're already in a controlled, isolated bubble anyway and although there are concerns of privacy, I think the greater good is going to prevail here to ensure everyone stays safe.
It's a revolutionary technology and mirrors the type of contact tracing program being used in Asian countries where you need a QR code in order to board public areas such as trains and venues as well as moving about the city.
We'll how that goes but the NBA has already instituted what the bench atmosphere will look like during games in order to keep players safe.
Things will look a lot different while watching James Harden, Russell Westbrook, Eric Gordon, Robert Covington and P.J. Tucker — as well as the rest of the supporting cast — at any given time.
According to The Athletic's Shams Charania, the NBA will have two rows on the bench.
On those rows:
The first will include players and coaches (no mask required)
Masks are recommended for coaches
The second will include other players as well as the rest of the coaching staff and they must wear masks at all times unless they are an active player for that game
These policies are sound and it will be interesting to see which of the coaches decide to wear
masks.
There has been a huge debate in our country in regard to the wearing of masks in public settings even though scientific research — as well the CDC recommending it — says that it does help prevent the spread of the coronavirus. The mask works in the opposite — it protects other people that come in contact with you and works the same for the person that's wearing theirs.
Would Mike D'Antoni wear a mask? I'd imagine he would because it would be a powerful statement of public health that he'd make by doing so. His voice is so fiery and motivational, I'm sure his words will be heard right through the cloth or whatever face-covering he'd use.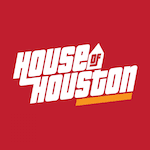 Want your voice heard? Join the House Of Houston team!
Write for us!
But it's good to know about the procedures that the NBA is following through on to keep the players, staff and all involved as safe as possible within their isolated bubble.
We have just a little over a month to go so let's go Houston Rockets!