Houston Astros 2020 Draft: Team picks champ Tyler Brown at No. 101
With the 101st pick of the MLB Draft, the Houston Astros select RHP Tyler Brown out of Vanderbilt, who is no stranger to adversity. What's up?
The Houston Astros are in the thick of a shortened MLB Draft because of this crazy pandemic that has rocked the world upside down. Sports have been on pause for the past three months and the MLB and MLBPA are still trying to figure out a way to get things started back up with the proposals changing as quickly as the weather.
One of these days the MLB will have a 2020 season — I'm confident that they will — and our Houston Astros will continue to razzle and dazzle our eyes for years to come.
But the MLB Draft, a huge component of ensuring the Houston Astros are on track to build for the future has been shortened to five rounds and on top of that, the team had two of six picks taken away in the first and second-rounds because of the punishment of the sign-stealing scandal.
This has given James Click quite a challenge to bring in guys that could arise through the organization and help the team in the future but he seems calm, cool and knows that he can sign any of the leftover prospects not drafted for $20K each.
But Click is making it count so far in the early rounds of picks, selecting righty Alex Santos with the 72nd pick — our comp pick for letting Gerrit Cole go in free agency — and he's really hell-bent on trying to replenish the pitching on the farm.
What does Click do in the third round? He goes with another pitcher — this one a champion in his own right — by selecting another RHP in Tyler Brown.
Brown is just fresh from a season where he helped Vanderbilt win their second title in school history in the College World Series back in 2019. He's gamer, he's a baller, he's a shot-caller and the Houston Astros knew what they were doing when they decided to take him with the 101st pick.
This guy is also no stranger to adversity — he blew out his pitching arm back in high school and fought back from that plus he lost his mother to cancer back in 2012 and still continued to work hard in her honor.
His one-year-old daughter, Isabella, was born with down-syndrome so he's living testimony in
regard to being able to deal with challenges in his life.
Brown is the type of player you'd just love to root for because of all he went through. Although I'm sure he would've enjoyed being able to try to contend for another title this season, that darn coronavirus had different plans and now he must wait to decide what's the next step in his career.
Does he wait for the collegiate season to restart in 2021 or does he go straight to the Houston Astros' farm when the MLB gets things started up again?
It certainly seems that it would be latter for him and watching his progression will be an interesting one as he rises through the Houston Astros' farm system.
But there was a report earlier this Spring indicating that he'd be returning back to school next season no matter what. Hmmmmm…
But you don't have to take my word for it, here's what Vandy head coach Tim Brown had to say about Brown has his capabilities:
"Tyler has impacted our program since the day he arrived and continues to be a consistent presence for us. On the mound, he is a unique combination of durability, fearlessness, pitch ability, intensity and calmness. He does not back down from any challenge, but has the ability to contain his adrenaline in high temperature situations. He has the skillset to do many things on the mound. He really enjoys protecting his teammates in the competitive arena."
That's frankly the type of guy that I want on my team and it's terrific to know that the Houston Astros have put a vote of confidence in him.
Oh, by the way, he isn't too shabby of a player either with a fastball that sits in the mid-90s and has morphed his reputation into one of the best closers in college baseball.
So where does he stack up? He's ranked 37th among Baseball America's Top 150 players this year, he's the 41st-best MLB Draft prospect by Baseball America currently and No. 133 on MLB.com's Top 200 prospects list.
That, my friends, is good enough for me and it's time to welcome him into this organization with open hands.
Here's what he told FOX 26's Mark Berman:
There's a lot to look forward to with this pick because I know he's going to go out there and shatter the mold in whatever capacity. When he's called upon, he comes through in the clutch and that's the kind of guy that needs to be in this organization.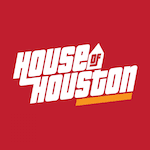 Want your voice heard? Join the House Of Houston team!
Write for us!
Let's do this!
Brown posted 2.31 ERA, 63 strikeouts, and 17 saves in his two seasons with the Commodores, helping them surge to a 57-11 record through that span.