Houston Rockets: Tilman Fertitta shares his thoughts on Daryl Morey
Houston Rockets owner Tilman Fertitta spoke openly in a recent interview and talked about just everything. What did he say about GM Daryl Morey?
It's official Houston Rockets' fans — our beloved basketball team will be returning to action July 31. After months of uncertainty on whether we'll be able to see this team in the near future has now been answered. Of course, things are in a new normal as we all do our part to fight this global pandemic but the NBA is going to do everything they can to make have that "normal" feel as much as possible.
We haven't seen a game since March 11, a 117-111 win over the Minnesota Timberwolves, and we've been scratching our heads wondering if we'd ever be enabled to see if this small ball concept would work as Mike D'Antoni stars as the mad scientist trying to come up with a crazy concoction to shake things up.
He certainly has, with his critics in tow, done so but it has actually worked better than I thought it would, especially with the strong defensive presence of their latest acquisition, Robert Covington. I'd expect things to continue in a tremendously high and forward trajectory for this team, especially with them all healthy and James Harden being a bit lighter — have you seen his pics? — as of late.
So it's going to be awesome to see the 2019-20 campaign come to conclusion with eight more games and only 22 teams that will be invited to participate in the NBA "bubble" at the ESPN Wide World of Sports Complex on the Disney World campus in Orlando, Fla. There could be a play-in tournament if there is a differential of four games on those closing in on that seed.
But as this season comes to close, there will be a lot of questions on how the Houston Rockets' franchise will look once the 2020-21 season starts in December.
Will D'Antoni still be coaching the team? Will an ousted Morey be hitting the road?
Houston Rockets' owner Tilman Fertitta recently spoke freely with the Chron's Jonathan Feigen and when asked about Morey's job security especially after his controversial but politically correct tweet, he had this to say:
"The tweet was seven words. There was nothing wrong with the tweet. That's why one hour later I told ESPN when I was asked 'Are you going to get rid of Daryl Morey,' I was like, 'Are you crazy? Why would I get rid of Daryl for that tweet?' I think Daryl's one of the best general managers in the league. Plus, we truly enjoy working with each other. To this day, we plan on working with each other, and I expect Daryl to be here for years to come."
So there you have it, after us thinking that Fertitta was going to look at cleaning house after this season is over, it looks like he's going to hold onto one of the best general managers this league has.
Now the coach may still be replaced but you've got to have strong leadership at the top that's willing to take risks to make this team whole. Morey has done that and he's keeping in step with the Houston Rockets' long-standing reputation of success.
Some people measure success by championships, some measure by winning and some actually
factor in both.
Morey should get all the credit for doing what he can by swinging for the fences and hitting plenty out of the park.
Although the Houston Rockets have gotten close under Morey's tenure, there hasn't been a severe drop off the cliff in production. The Houston Rockets have always put out a quality product on the court that's fun to watch and it's been great to see how aggressive he's gotten over the years to try to get this franchise their third title.
It's going to happen and it could be this season because of all the advantages this delay of the pandemic has benefited a team like the Rockets.
Whatever way, asterisk or not, I'll take it because I'll be right there at 1510 Polk cheering my team on as they pass by, perched upon bright red Houston Fire Department trucks.
What a vision…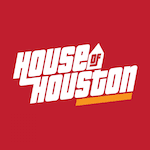 Want your voice heard? Join the House Of Houston team!
Write for us!
I'm just glad Tilman came to his senses on this and let's get back to some sense of normalcy in terms of our sports.
July 31 can't get here soon enough…