Houston Astros: 4 key stats that warranted Justin Verlander's Cy Young win
The Cole Train left town, but hope for the Houston Astros remains as Justin Verlander led the majors in four key stats in 2019, warranting his Cy Young win.
In 2019, top ace for the Houston Astros, Justin Verlander, won the AL Cy Young Award in a nail-biting race for baseball's best pitcher of the season edging out former teammate, and current New York Yankee, Gerrit Cole. However, did you know that Justin Verlander finished first in the majors last year in the following four categories?
2019 finish in wins: 1st
No major league pitcher accumulated more wins than Verlander, who finished 2019 with 21. And only two pitchers in the bigs featured at least 20 wins on the season, the other being Cole.
2019 finish in WHIP: 1st
Okay, WHIP—walks and hits per innings pitched—might seem a little difficult of a statistic to
grasp, especially for the casual baseball fan. In the world of pitching, it remains one of the key indicators that provide direct evidence of a pitcher's dominance over hitters.
But why does such dominance matter? Is WHIP simply about bragging rights? Not really—the statistic ultimately deals with how few runners get on the basepaths due to the quality of the pitcher. And less traffic on the bases equates to fewer runs scored when batters do get hits off of elite pitchers.
Over the course of a season, pitchers in the upper echelon in the category of WHIP save more would-be runs from scoring. And in effect, they add value to their team via increasing their team's probability to win more games and subsequently achieve a playoff berth.
Verlander led the majors with an .803 WHIP, meaning that he averaged surrendering a walk or hit in only 80 percent of the innings he pitched. That spells dominance—well, figuratively, at least.
Meanwhile, Cole finished in second place in this category to his former Houston Astros teammate. While losing the second-best MLB pitcher of 2019 in WHIP represents a crucial loss for Houston, Astros fans can take solace in having Zack Greinke on the 2020 roster. Greinke finished in fifth place in WHIP among all major league starters during 2019, meaning the Houston Astros still possess two of last season's top-five pitchers in this critical category for on-field success.
2019 hits allowed per nine innings: 1st
Last season, Verlander led all starting pitchers in the bigs by averaging just 5.5 hits per nine innings. That's an encouraging sign for Astros fans hoping for another deep playoff run, as the 37-year-old's stuff still translates into minimal hits for opposing batters.
2019 number of innings pitched: 1st
In this era of baseball, organizations take limiting starters to specific pitch counts very seriously. To that end, MLB funded a study in 2019 to investigate the toll that warm-up pitches take on adolescent pitchers' bodies in response to an uptick in throwing arm injuries. While the study remains aimed at youth, it appears evident that all MLB managers value decreasing pitchers' workloads in a concerted effort to minimize the chances of injury.
Generally, only starters who have the full confidence of their managers get to pitch beyond the 200-innings per season threshold. Such was the case with Verlander in 2019, who threw the most innings of anyone in the majors via his contribution of 223 during the regular season.
Verlander's workload with Astros going forward
Could leading all starters in innings pitched during the 2019 regular season and having groin surgery months later during 2020 spring training be causally linked? It remains difficult to say.
Verlander reportedly felt discomfort years before even pitching in a Houston Astros' uniform. However, to Verlander's credit, injured or not, the 2019 AL Cy Young Award recipient bested all other major league hurlers by finishing first in wins, turning in the lowest WHIP, and allowing the least amount of hits per nine innings last season.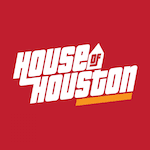 Want your voice heard? Join the House Of Houston team!
Write for us!
Whether or not the Astros' front office should temper Verlander's workload going forward, one thing remains certain—leading these pitching categories remains especially impressive considering how hard it may be to sustain dominance over such a large sample size. After all, no pitcher last season threw as many innings as the Astros' ace.