Houston Rockets: NBA needs to be inclusive of all teams in restart plan
The NBA is devising a plan to restart the season. Although there's no worry about the Houston Rockets, there must be an inclusion of all teams.
It definitely appears that the Houston Rockets will be in action soon in order to complete the 2019-20 season, which was ground to a halt because of the coronavirus pandemic. The Houston Rockets haven't had any action since March 11, where it was a 117-111 win over the Minnesota Timberwolves.
They're currently tied for 5th place in the Western Conference with a 40-24 record so the odds of this talented team making the playoffs remain wildly intact and that will be the case whenever things do get restarted.
We were all in the midst of an experiment that embraced the "small ball" concept where the team withdrew from the idea of having a dedicated center in their nightly lineup. Mike D'Antoni was so confident of his ability, he traded away Clint Capela, Gerald Green and a first-round pick in exchange for Robert Covington and some assets with RoCo being the biggest prize.
It's worked out well with RoCo in the lineup — I fully expected him to do so — and he will be a valuable piece to this team moving forward. But as long as James Harden, Russell Westbrook and Eric Gordon are in the mix, and they will, they'll be fine.
But as the NBA decides on the best way to get things started, it's apparent that they're going with a "bubble" concept where players will be sequestered at specific facilities to finish out the season and create a safe environment — without fans — to close things out.
Although Las Vegas was one of the first cities to be mentioned as a potential site, Orlando, Fla. has now emerged as the frontrunner and it could be where the NBA sets its sights to finish things up.
Although a good chunk of the country is starting to re-open for business, there are still some hard-hit areas that still will likely have some sort of stay-at-home order to prevent additional spread of the malady.
Teams are asking the league to just send their players to the designated bubble instead of their home markets because many still have travel restrictions such as 14-day quarantines, depending on where they're traveling from.
But there's also talk about eliminating the teams that currently don't qualify for the playoffs and I
don't think that's a great idea, even for teams that are for sure not to qualify for the postseason.
ESPN's Stephen A. Smith has been quite vocal about this notion and I respectfully disagree with it.
All teams need to be on equal footing when things get restarted and have an opportunity to play as their record heavily weighs into the lottery position for the NBA Draft. How would that work if some teams were left out of this restart?
No, it's best to bring all 30 teams back and have them play out a specified amount of games to determine the seeding and get the postseason started shortly thereafter.
We all know that people will put an asterisk on this season no matter the circumstances so it's best just to continue business as usual on that front.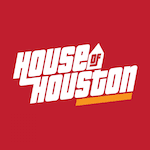 Want your voice heard? Join the House Of Houston team!
Write for us!
But to be honest, I'll just be happy to see some live action of our Houston Rockets once again and I can't wait to see that happen.
Until then, we must wait but it won't be too much longer now…