Houston Astros: The championship window could be closing fast
Age and attrition are starting to take their toll on the Houston Astros, is there a way to extend their run? If they're willing to do the unthinkable.
This season, assuming there is one, will be an important one in determining how much longer the Houston Astros championship window will remain open. Younger players are becoming more expensive and older players eventually breakdown, so what does the future hold for the 'Stros? Let's start with the pitching staff.
Justin Verlander and Zack Greinke make a great one-two punch at the top of the rotation, unfortunately, that was also true a decade ago. With Verlander at age 37 and Greinke, 36, time is most definitely not on the club's side. The Venn diagram for performance drop-off meeting injury issues is essentially one big circle for these two at this point. Verlander was already going to miss time with an injury to start the season.
Their younger starters are an unproven Jose Urquidy, who was uneven at best this spring and an oft-injured Lance McCullers. McCullers is currently slated as the team's third starter, which should be cause for concern. Pitching even 150 innings would be a first for him and players can sometimes take a while to round into form, post-Tommy John surgery. McCullers' best pitch, his curveball, is also one of the most taxing on pitcher's arms. Expecting a full season of above-average pitching from him may be more wishful thinking.
Urquidy had some nice moments over a short sample size in 2019, but it remains to be seen if he can be an above-average starter once the league gets another look at him. Brad Peacock is still coming back from injury issues of his own, which leaves the rotation in the hands of Josh James, Austin Pruitt, and…I dunno…Bob Knepper?
The team's position player outlook is much better from a performance standpoint, the issue becomes one of finances. With players like Carlos Correa and George Springer approaching free agency along with Alex Bregman and Jose Altuve heading into huge extensions payroll has become an issue.
After letting Gerritt Cole and Charlie Morton leave in free agency, and having Yuli Gurriel, Justin Verlander and Zack Greinke come off the books over the next few seasons the team could possibly retain everyone. The problem with that plan means any pitching reinforcements would have to arrive via trade or internal development. Houston has already used a lot of that capital in win-now moves over the last few years and their seemingly endless supply of young prospects seems to have come to a halt.
Yordan Alvarez is the obvious heir apparent at first base replacing Gurriel but the pitching pipeline seems to have closed off. Forrest Whitley's prospect status is based on one great season two years ago and Bryan Abreu is a bullpen arm at best and Brandon Bielak could maybe be the next Peacock if everything breaks right.
If the Astros do decide to cut payroll by attrition it's an interesting debate regarding who to let walk. Carlos Correa has never really made the leap the team has been waiting for into becoming an MVP-caliber player. Whether it's injuries or just something missing in him he seems locked into good but not great status. George Springer has had huge postseason moments and is almost always available. Correa is five years younger, and both play premium defensive positions.
Springer's performance has however, been one that has been tied to the sign-stealing scandal more than Correa.
Complicating matters is the lack of in-house replacements for either player. Alex Bregman can play short, but that just opens another hole at third base. Kyle Tucker is still more theoretical than actual as an everyday outfielder, and if he doesn't step up this season he probably isn't an answer for the future. With Michael Brantley and Josh Reddick both also in the last year of deals and aging the entire outfield is a question mark after this season.
When you factor in age, attrition, and financial constraints it's clear that 2020 could be the last season for this iteration of the Astros. It also could be the end of championship aspirations for the foreseeable future. Is there a way out? Maybe, and it's not for the faint of heart. The answer? Trading Alex Bregman.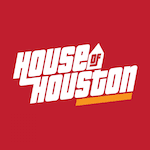 Want your voice heard? Join the House Of Houston team!
Write for us!
Bregman is young, talented and under contract through 2025. He could bring back a package of young talent to infuse new life into the organization, and the salary savings would also help to keep the team's core together. What type of package the Astros would need to let him go remains to be seen, but it might be their best chance to extend their window.