Houston Rockets: D'Antoni should not be sheltered if he wants to coach
Houston Rockets head coach Mike D'Antoni is ready to get back to work amid the globe fighting a pandemic. What did he say? Let's take a look.
The Houston Rockets are now over two months removed from any action as the NBA decides the best way to re-open for business, presumably without fans for now. It has been a tough time for the league, which was one of the first to quickly halt operations after Utah Jazz guard Donovan Mitchell, then center Rudy Gobert testing positive for COVID-19.
At that time, there was little known on how this virus spreads and just the gravity of how it changes all of our lives forever well after a solution has been devised to combat a serious problem.
The harried move to quickly stop games was a sound one as the best weapon to mitigate would be to ensure that players stay apart to prevent additional contagion.
Two months later, the league is getting closer to getting things restarted and will have a robust
testing plan in place to ensure that a player who tests positive, doesn't cause things to shut down as things previously were back in mid-March.
They've pushed the start of the 2020-21 season to December with their hopes pinned that a quick resolution to finish up the 2019-20 season is still on the horizon.
Some teams — not yet the Houston Rockets — have re-opened their training facilities with strict guidelines that fall in line with CDC recommendations as players get ready for a possible restart soon.
Mike D'Antoni, 69, welcomes the opportunity to get back to work and tells ESPN's Tim Macmahon that he'd be comfortable because of Adam Silver's ability to ensure that players and staff are as safe as possible despite him being in a high-risk group to contract the malady.
He also reiterated this on ESPN's Mark Jones new podcast titled "Basketball Jones" (h/t to Hall Pass Media), so take a look:
D'Antoni has reportedly been in isolation — as we've all been — to keep himself safe and he's willing to take the necessary precautions to ensure things stay that way.
Although it's tough to tell if D'Antoni will be retained after this season, he's a national treasure and I still think the Houston Rockets are lucky to have him in the coaching ranks. Remember, this team was just a Chris Paul hamstring injury away from winning the championship back just two seasons ago.
Now D'Antoni wants to ensure that his experiment of being able to win games without a center actually plays out and they're currently sitting at being tied for 5th in the Western Conference with a 40-24 record.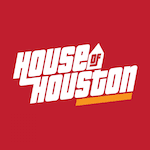 Want your voice heard? Join the House Of Houston team!
Write for us!
I want to see this play out and D'Antoni should be giving a fair shot to ensure that it happens. Lame-duck coach or not, there's no question he's going to give it his all to have the Houston Rockets ready to go while kicking tail and taking names along the way.
Whenever that may be, let's get rolling!