Houston Rockets plan to re-open training facilities this Monday
The Houston Rockets plan to re-open their training facilities this Monday and unless there is a change, that looks like it will happen. What's next?
The Houston Rockets could be a step closer in an effort to get the 2019-20 season as teams across the league will be permitted to opening their home training facilities as state and local governments ease restrictions on access.
The franchise did have the opportunity to open things up earlier this month but because Governor Abbott did not include gyms in his re-opening plan, the Houston Rockets had to delay until such was permitted.
That reportedly will be this Monday, May 18.  The Houston Rockets and the NBA have continued to reiterate that we shouldn't look too much into this and nothing more than for players to work out at their team facilities and a different spot other than their homes.
There is not a mandate for the players to show up but if they do, there will be a ton of restrictions to ensure that all CDC recommendations are followed exactly to the letter, keeping everybody safe.
Here are some of the mandated guidelines:
No more than four players in the facility at a time
One player and one development coach on a basket, separated by 12 feet and using one basketball
No head coaches or front bench assistants permitted in the facility
Players must wear face masks and gloves while in building, except for workouts
Players must undergo cardiac screenings
Although it's good to know that 1510 Polk is showing some signs of life again, you have to wonder
if the players are going to go through the trouble of just trying to get a good workout in their home facility when they can get just as much done on their own without all of the restrictions.
But there comes a time when a player wants to interact with members of the development staff and this is certainly going to be a scenario that will have to be explored by the guys.
Plus, there are reportedly not many Houston Rockets' players that are still in town when the league allowed them to leave their home market. James Harden is in Arizona. Russell Westbrook, Tyson Chandler and Ben McLemore are currently in California. Austin Rivers and Jeff Green are in Florida.
The only players that are in H-Town include Robert Covington, Eric Gordon, P.J. Tucker, Danuel House Jr. and Isaiah Hartenstein.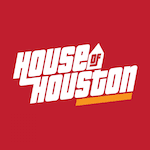 Want your voice heard? Join the House Of Houston team!
Write for us!
I'm sure as more solid news comes to fruition, you'll see the band start to get back together but for right now, there may be just a limited amount of players that will actually be using the facilities, albeit safely.
It'll be interesting to see who shows up first to practice on their own…