Houston Astros: The best way for MLB and MLBPA to get a restart deal
The Houston Astros are on the verge of a restart but a major hurdle has to be cleared. Let's take a look at why the latest proposal must be agreed upon.
The Houston Astros could be on the verge of a restart based off the news earlier this week that was reported that the owners have set up an agreement to get baseball back going again and players back to work.
Teams are telling their players to get ready and although there isn't a defined date on when things will get started, there's a strong possibility that it will be imminent.
MLB is closely watching the re-opening of major leagues across the world — the KBO, Taiwan, even Bundesliga soccer which will launch this week without fans — on what their plans are and ensuring the environment for the players is as safe as possible.
It's assumed that there will be no fans in the stadiums for quite some time, we'd be lucky if we see that at all for any sport this year so professional sports leagues will have to surge forward relying heavily on revenues from the massive television deals that are already in place.
But depending on the market, revenue from those going through the turnstiles as well as on television isn't necessarily on the same footing from franchise to franchise. There are some that rely heavily on turnstile revenue, especially if their media market is not as large so there will be disparity on how much players will be paid and how much owners of each franchise will make.
The proposal currently being raised is a straight 50-50 split of all revenues — although heavily curtailed — that the team will make each season.
On the surface, it sounds like a fair deal but when you look further into it, that player that currently has a massive contract in a smaller market, isn't as appealing because he's being forced to take a major pay cut. And on the flip side of that, the players that are making the minimum will have their pay cut even more.
So I can understand the league's stance on this and possibly this number can worked on to tilt more in favor of the players but I don't see the scale tipping much higher than 50 percent.
The New York Yankees will be fine, the Boston Red Sox will be fine, the Los Angeles Dodgers will be fine, even our own Houston Astros should be able to weather this storm just fine but teams like the Oakland A's raise major concerns on if they're going to have the cash to meet their payroll.
The A's run a lean, high-quality operation to begin with — thanks to the great Billy Beane — but their keen business model is severely under attack as a result of the coronavirus. They don't have the strength of the revenue streams that come into the play for the richer franchises and this could come back to haunt them.
Although the Houston Astros will be hurt a bit by fans not coming through the turnstiles any time soon, the strength of their balance sheet is mighty with them having an ownership stake in a regional sports network (AT&T SportsNet) — to which I'm still paying for by the way — which provides another form of revenue in the fees that are collected.
There's no question that apparel sales are up, particularly online through this pandemic which will also help the team weather the storm. Rakuten Intelligence, who did a study of these trends on the 2016 season, indicates that the Chicago Cubs online apparel sales were five times the league average based off 103 wins, which was, of course, the season they won the World Series in historical fashion.
The Houston Astros won 84 games that season, missed the playoffs and their sales were still slightly above the league average. With a World Series championship and three straight seasons of winning 100+ games, there's no doubt those trends have shot up since 2016.
This is another reason why teams like our hometown one will be just fine but the question remains on if the players are going to agree to take a pay cut, which wouldn't be as pronounced, but you have to wonder how a guy like Myles Straw — which would be a good case study — would feel under these unique circumstances.
All in all, this agreement comes down to survival, getting people back to doing what they love with a few sacrifices that I'm sure we can all relate to in some form.
If a player doesn't want to participate, they should be allowed not to but they'll have to agree to some sort of a pay cut — based on a tiered-salary status — because it's not expected for someone to receive full pay not to work when the opportunity is there. The proceeds from the savings should not go back to the owner's coffers but be donated to the massive amount of charities that are working around-the-clock for COVID-19 relief around the world.
The option for canceling the 2020 season isn't feasible, especially with the massive amount of
resources the MLB has to ensure that testing remains robust and those that do test positive for COVID-19 are isolated away while business continues.
A plan that provides a medium of ensuring players get paid, some money is made and keeping players/employees safe is paramount even if we are not able to file into the stadiums for the foreseeable future.
The sacrifices will be made now so that when things get back to normal — possibly a new rendition of that aforementioned word — they'll be able to make their money back and then some.
These are challenging yet unprecedented times and both the MLB and MLBPA are going to have to swallow their pride and come to the table for that coveted handshake — or elbow bump in these times — in order to bring back the game we love in some form.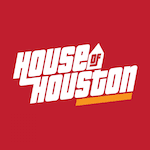 Want your voice heard? Join the House Of Houston team!
Write for us!
Will we be seeing Justin Verlander, Jose Altuve, George Springer, Alex Bregman, Carlos Correa, Michael Brantley among others soon? Possibly.
Moreover, I know these two parties can do it but it's time to watch if the brightest minds running the league can come up with something that we can all be proud of.