NFL Draft: The Houston Cougars' imprint over the past decade
The Houston Cougars have reached the double-digits in terms of players in the NFL Draft over the last decade. How does that compare with the rest?
The NFL Draft has started and we were all able to witness this major happening virtually for the first time ever. Now mind you, the NFL Draft has had participants accept their pick virtually when the player has opted to stay at home but this is a first where we're ALL asked to do so.
The production was actually quite sleek but not as good as if they were able to hold it live with fans. They used the Zoom platform quite a bit not only to see the front office personnel/head coach with each franchise but with the fans as well when Roger Goodell would announce each pick.
By the way, did Goodell officially indicate that the NFL Draft would be held in Las Vegas in 2020? It was nice for him to admit something that we already knew but obviously there was some slip his teleprompter because the NFL announced that the NFL Draft will be held in Las Vegas — provided that we've conquered this pandemic by then — in 2022.
That will be interesting to see as they had all sorts of plans for how it was to be presented in front of the Bellagio Hotel on the Strip so we can cross our fingers that it's able to happen.
But that's in the not so distant future so let's talk about the now rather than the later.
Day 2 of the NFL Draft will commence tonight at 6 p.m. CDT which will be simulcast on ABC, ESPN and the NFL Network and this will be the day where we'll see things saucy as a there's a lot of great talent that still hasn't been taken off the board yet.
As for the Houston Cougars, they'll have one guy that will likely be taken early and that will be offensive tackle Josh Jones. Jones, a homegrown product out of Richmond from George Bush High finished up a terrific campaign where he started nine games at left tackle and allowed just one sack, one of the few bright spots to the lowly 4-8 2019 Houston Cougars.
He was second-team All-AAC and was invited to not only the Senior Bowl but the NFL Combine as well. He looked strong in both aspects and that's what is warranting his top of the line value in Day 2.
He'll be among the first to go and if the Houston Texans didn't have other needs to address, plus significant investments in the offensive line over the past few seasons, I'd want to bring him on board.
But I'm positive that he'll be impactful to whatever team that selects him and it will be quite intriguing to where he actually ends.
Speaking of the Houston Cougars in the NFL Draft over the past decade, 12 have been drafted over the past decade with Jones certainly being the first of this one.
Vivid Seats had an awesome interactive infographic detailing the imprint that college programs have had on the draft over the last decade so take a look here.
Who are they and what team are they currently with?
2010: Fendi Onobun
2013: D.J. Hayden (Jacksonville Jaguars)
2016: William Jackson (Cincinnati Bengals), Elandon Roberts (Miami Dolphins), Demarcus Ayers (CFL)
2017: Tyus Bowser (Baltimore Ravens), Howard Wilson (Free Agent), Brandon Wilson (Bengals)
2018: Matthew Adams (Indianapolis Colts)
2019: Ed Oliver (Buffalo Bills), Isaiah Johnson (Las Vegas Raiders), Emeke Egbule (Los Angeles Chargers)
Although it's clear that Oliver will lead the pack with his upward trajectory and his eye-popping style of play, it's good to know that most of these guys are still in the league.
But how does that stack up with the rest of the colleges?
Alabama leads the pack with 83 of their players drafted in the NFL over the last decade, with Ohio State (62) and LSU (62) following them.
This is not of surprise but it's certainly a contrast that I wanted to point out to you and how much
work that has be done on the Houston Cougars' front to get more players into the NFL.
Dana Holgersen has been at the helm for the past two seasons and last season was largely unwatchable because of how bad things got. I'm sure there's a plan for all of this but I'm hoping that there's some improvement to at least have this team get to a bowl, of which last season was the first they haven't done so since 2012, during the Tony Levine-era.
I'd like to see this list increase over time because even though the cards are stacked against with them not being in a Power 5 conference, the Houston Cougars are formidable brand, program as well as the glorious campus itself. Despite all of that, it's still not enough for them to get out of the AAC.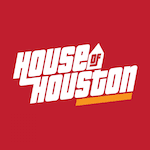 Want your voice heard? Join the House Of Houston team!
Write for us!
But that will be another piece I'll have to write about another day so let's sit back, relax, stay at home and enjoy the rest of the NFL Draft!
Let's go Coogs!