Houston Texans Super Bowl odds have changed over time
The Houston Texans Super Bowl odds have been released from the Caesar's Palace Sportsbook in Las Vegas. How did the team trend? Let's take a look.
The Houston Texans have about one week to go before the NFL Draft and we'll have to see how the new regime — basically Bill O'Brien and executive vice president of football operations Jack Easterby — shape this roster for 2020 with the players that they pick.
The NFL season will go on and it's highly likely that they will proceed with the season without fans but you never know how things will look over the next five months, which is when the start of the season is scheduled.
I just hard for me to fathom that things will have rebounded that quickly where large crowds will be able to gather to watch games together. But they don't have to play with us in the stands because we have the ability to watch these games from home which is perfectly fine with us.
It'll be eerie, yet awkward but we'll get used it because we have a full understanding as to why it must be done. I'd just love to see something live but I'll never forget that we're also in the middle of winning the battle against an awful pandemic.
The words "coronavirus" and "COVID-19" will likely a part of the spoken word well after this is all over and we'll be telling our grandchildren how we dealt with something so uncertain as the year 2020 would've been far in our rear-view mirror by then.
But in light of all of that, Caesar's Palace Sportsbook released the latest Houston Texans Super Bowl odds and here's where they're at.
According to a report from ESPN, the Houston Texans Super Bowl odds have dropped to 50-1 which is down from 35-1 just two months ago.
How do I know it dropped? Well, I'm glad that you asked. Just two months ago, I was in Las Vegas to celebrate my best bud get married and it happened to be the weekend of the Tyson Fury vs. Deontay Wilder boxing match. It truly was a trip to remember but when these odds were released it made me think of those odds when I was at Caesar's Sportsbook myself.
I placed a highly-modest wager on the Houston Texans and it was 35-1 at the time. With the latest update, this obviously means that they don't like the moves that O'Brien has made to improve the team.
With the trade of DeAndre Hopkins for David Johnson and a second-round pick, while also swapping another second-rounder to grab Brandin Cooks, they obviously feel that the Houston Texans are at a disadvantage.
Also, if you add the aging Randall Cobb plus the injury-prone, Will Fuller, to the mix, there remains a lot of question marks on whether Deshaun Watson's weapons will be healthy most of the season. Kenny Stills was an amazing bright spot last season because he managed to keep himself relatively healthy, missing just three games last season.
And to add insult to injury, there are even more inquiries about how this defense is looking considering that they lost nose tackle D.J. Reader to free agency while they're still be anchored by the battle-scarred yet venerable defensive end J.J. Watt and the steadfast outside linebacker in
They need a complete overhaul of the defense and they'll have to use this draft to make significant investments. I like the potential oozing out of Charles Omenihu as well as Dylan Cole and inside linebackers Benardrick McKinney and Zach Cunningham — who's in the last season of his rookie deal — are as stalwart as you can get. But they need more and until they've built this team into a winner that I can put my vote of confidence on, Vegas has got those odds right on the money.
Not having D-Hop around still hurts like hell and I'm not confident this offense can still be robust without him but we'll have to keep an eye on if O'Brien's plan actually works.
Until then, let's hold our breath with our hopes pinned that this upcoming season will be respectable.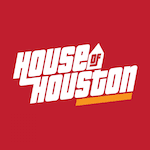 Want your voice heard? Join the House Of Houston team!
Write for us!
Stay safe ladies and gents!
For more information about COVID-19, visit the CDC's Web site or the Web site for your state's Department of Health.