Houston Texans: David Johnson quells any hopes of a trade cancellation
The Houston Texans officially have a new running back with David Johnson passing his physical, quelling any hopes the trade would be nullified. What's up?
Houston Texans' fans — we're about one week away from the draft and let me tell you, it's going to be the most-watched NFL Draft in history. We're hungry for something fresh and this will be the closest that we can get with some live action.
Although it will be held virtually, the show will still go on and we'll watch to see if Bill O'Brien and Jack Easterby can select some winners to help this team out moving forward. With all of the deals that they've made this offseason, the Houston Texans will lose their first, a second and their fourth-round pick as a result. But will get an additional second-rounder to replace the one that they lost.
How did this all happen? The Houston Texans made a rather shrewd move to scoop up talented left tackle Laremy Tunsil along with Kenny Stills. Some may say that O'Brien gave up a bit too much but I think he had to reach a bit to get a premier offensive lineman of his caliber.
But the worst trade in franchise history had come to fruition with outstanding, likely Hall of Fame-worthy wideout DeAndre Hopkins being traded to the Arizona Cardinals for a 2020 second-rounder to replace the one they lost and a 2021 fourth-rounder.
Or basically a bag of chips and a soda…
But it gets better — the Houston Texans will trade one of their lower-end second-rounders to acquire Brandin Cooks, who is talented but has a history of injuries and will nowhere near replace the greatness of one D-Hop.
So this is where we're at Houston Texans' fans and on top of that, David Johnson has reportedly passed his physical, indicating that the trade is official considering Hop passed his own recently.
Most of us were hoping that the trade would be nullified so that way they could rework the deal to get a better return for his value but that will not be so.
And this is extremely tough for Johnson as all he's trying to do is to keep his career viable and have his paycheck keep coming in. He is quite a versatile back and that's why O'Brien chose him but his health will continue to be questionable until we see some course correction with that notion.
But if I were him, I'd use this as motivation to prove this fanbase wrong in his ability to help turn
this offense into the juggernaut that it should be because it has been anything but that over years, even with Deshaun Watson on board. Watson is doing all he can but there's still something missing and hopefully, this "spread the ball around" strategy among multiple targets will work.
I'm not giving ANY endorsements to it because this tweak has the potential to crash and burn badly. And we'll be right there to tell O'Brien that we told him so.
Johnson hasn't been dominant in three seasons as they've been marred by injury and the 'Cards have moved in a different direction with Kenyan Drake.
So it's up to Johnson and I have to say that I'm rooting for his success just like I did with Carlos Hyde but I was a lot more confident that deal that I am with this one.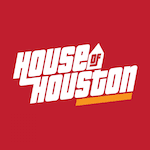 Want your voice heard? Join the House Of Houston team!
Write for us!
Let's hope for the best!
Johnson, 28, had 94 carries for 345 yards — 3.7 yards per attempt — along with two touchdowns while catching 36 balls for 370 yards — 10.3 yards — and four touchdowns back in 2019.