Houston Texans: Bill O'Brien definitely needs a math tutor
The Houston Texans Bill O'Brien has taken Jimmy Johnson's draft chart and applied his abacus to it. Should he get some help? Let's dive in for more.
Houston Texans' faithful — while home under our current quarantine, my wife introduced me to one of the most ridiculous television shows I've ever seen. I won't get into the specific plot points of Nip/Tuck, but the show makes 911 seem totally plausible. In one episode a model shaves her head because she's tired of being beautiful, but when that doesn't do the trick she drives her car into a brick wall, taking one of her surgeons along for the ride. As he screamed and pleaded to be let out I had an epiphany…this is what it's like to root for a team led by Bill O'Brien.
Houston Texans' fans have had a rough go of things in general. David Carr and Matt Schaub both turned into Popke from Necessary Roughness, pleading with refs to blow the whistle. Brian Cushing was Luke Kuechly with more steroids and fewer concussions, and they actually started T.J. Yates in a playoff game that wasn't involving the Saskatchewan Rough Riders.
Their current incarnation is being led by a man who would leap at the chance to deal four quarters for seven dimes because it nets him three extra coins he can hang onto. Jimmy Johnson had a detailed draft value chart that eventually became the standard for most teams when making deals.
Bill Parcells had a player value scoring system to determine the best players for his team. O'Brien has an abacus and an old calculator that can only do addition and subtraction problems. This is who wields all football decision making power in Houston.
The Laremy Tunsil trade kinda, sorta, maybe could be defended. He was a young player with great potential in his first contract. Protecting Deshaun Watson should be the team's number one priority and if you have to do an overpay to do it, I guess that's fine. Giving up a 3rd for a running back who is only useful in the passing game was definitely cause for concern. However, this offseason can only be described as a cry for help.
The DeAndre Hopkins trade has been analyzed to death and there's no point in me piling on. It was insane in every way, and outside of psilocybin, there is no way to see any defense for it. His follow-up deal though, to acquire Brandin Cooks is even worse in some ways. If you view the logic behind the deals as linked then it's clear, someone needs to ask O'Brien for his car keys and Uber him out of town.
Maybe O'Brien thinks Cooks is the same player he was for the Patriots a few years ago. The Cooks he is getting, however, has a history of concussions that should have warded off most teams. If you got him for a 5th rounder as a salary dump you could sell me on it. A 2nd rounder? And you're taking $39 million along with his health issues? Insane.
So when it's all said and done the Texans traded Hopkins for Cooks, Johnson and the combined
almost $50 million in salary commitments along with some low round draft picks. They have now paired Cooks and his injury history along with Will Fuller whose next full season will be his first. Rounding out the receiving core is Randall Cobb whose last 1,000-yard season was six years ago, and will entering this season at age 30.
Watson must be elated.
There you have it fans, the Texans are preparing you for another slog through the NFL's most meh decision. The Titans will probably regress if Derrick Henry falters after last year's workload. Phillip Rivers would have been an exciting addition to the Colts a decade ago, and the Jaguars…well there's Minshew mania I suppose. The Texans are primed for another season of mediocrity, and will probably make the playoffs anyway.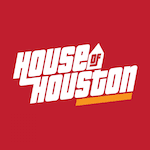 Want your voice heard? Join the House Of Houston team!
Write for us!
The poor competition in their division has been another enabling factor for O'Brien. He gets to point to playoff games and division titles as evidence of his success, and the team keeps exiting in the divisional round or sooner. So will the Houston Texans keep wasting Deshaun Watson's rookie deal while making moves to tread water, or will they bring in someone to elevate the team? Maybe we'll find out in 2021.