Houston Astros: Franchise sees an increase in value year-over-year
The Houston Astros have seen an increase in value year-over-year according to Forbes. Is this trend of the entire MLB at this moment? Let's take a look.
The Houston Astros' season — which would've been well-underway — is still on pause at the world fights a global pandemic. At least we did get to see our favorite players such as Jose Altuve, Justin Verlander, Alex Bregman, Carlos Correa, Michael Brantley, Zack Greinke among others prepare themselves during the Spring Training before things shut down approximately one month to do the day.
Major League Baseball — similar to what the NBA is thinking about doing — is considering having its players all head to a central location in Arizona to play their games, presumably without fans and likely the most stringent measures of testing to ensure that all players are kept safe.
As with all professional sports leagues, they want to get things going as soon as they safely can and it could be their solution with us fans watching the games from our televisions at least for the near future.
But as the Houston Astros do their part in managing not only the crisis of no games being played, and keeping their players safe, they were also fighting a battle for the reputation which had been marred by a scathing report indicating that they stole signs from other teams during the 2017-18 seasons.
It seems like a distant memory now as we all try to do our part to win the battle against COVID-19 but I'm sure when things get started again, the detractors of this franchise will start their cheating diatribes toward the team.
But despite all of the challenges that the team has faced, the value of the franchise has actually increased year-over-year.
Now mind you, these figures were likely tabulated before factoring the scandal and the effects of the coronavirus — that has occurred all this year — so next year's numbers will be even more interesting but this paints an even greater picture of how robust MLB has been.
According to Forbes, the value has increased four percent to $1.85 billion which is up from
$1.78B in 2019. This is a modest increase in comparison to the New York Yankees — the most-valued MLB franchise and second-most in the world across all sports — at $5B (nine percent increase).
The Washington Nationals have increased their value to $1.9 billion with an increase of nine percent, likely because they are the defending World Champs.
This pits the Houston Astros ranked as the 11th-highest valued franchise against all other franchises so with the challenges they're facing now, they could weather them just fine this year without another bump in value that could be due next year.
But as we wait for many people to get healed from the illness and our sports to come back, this is an intriguing tidbit to digest.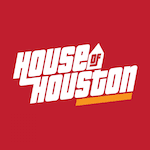 Want your voice heard? Join the House Of Houston team!
Write for us!
Let's just hope for the best and we see our guys soon enough.
For more information about COVID-19, visit the CDC's Web site or the Web site for your state's Department of Health.