Houston Rockets: A viable scenario that the NBA is considering for restart
As the Houston Rockets and the rest of the NBA is on pause as the world fights a pandemic, there has been a viable scenario for the league to restart. When?
It has been one month to the date since the last we've seen the Houston Rockets compete against another NBA team and luckily that was a 117-111 win over the Minnesota Timberwolves back March 10.
Over the past four weeks, a lot has changed in terms of the global climate as we all do our part in fighting a global pandemic that has two monikers that we've all come recognize as a nemesis, COVID-19 and the coronavirus.
No matter what way you slice it, this malady has affected the entire world in some way or another and nations are working to try to their part to prevent the further contagion of this virus. Some are doing it better than others while some are being left behind. Regardless, this will be an arduous battle for many as lives must be saved from such a threat.
In doing so, sports have been on pause for about the same period of time and there's no clear indication of when that's going to come back. It's still extremely risky for crowds to pack in together as the United States nears its peak in the number of people infected with the virus.
The NBA has been working feverishly on a plan to salvage the 2019-20 season — us Houston Rockets' fans would be gearing up for the playoffs about now — to see if there's a reasonable away to crown the champion for this season.
Jonathan Feigen of the Houston Chronicle reports that the NBA would have sort of a "bubble," similar to what Major League Baseball is considering in Arizona where all games are played in a central location.
The NBA is considering Las Vegas as their site with all of the players — nearly 1,000 total to be isolated — and they'll play their games there. With Las Vegas being the entertainment mecca of the country — as well as in the world — there are no problems teams utilizing world-class facilities to finish out the season.
The T-Mobile Arena, Thomas & Mack Center and the MGM Grand Garden Arena are all available for the teams to have their games played simultaneously to close things out.
Room and board isn't a problem as the hotels are emptier than the shelves of the toilet paper aisle at your local supermarket.
But such an undertaking won't be easy because it will be tough to tell who's infected and who's not and the grim chance of a person to get infected or re-infected.
There have been reports of an antibody test — scheduled to released next week and are to be readily available — to test those that may have been infected but have built up antibodies in their system to prevent themselves from catching the virus again.
If those tests are administered, it could give the NBA confidence in terms of ensuring that its players are within an environment that is as safe as possible.
This scenario, of course, will not include fans in the stands but we will all certainly be able to watch on television.
The situation remains fluid and NBA Commissioner Adam Silver has already said the decision will not come this month but possibly beyond that.
The most important thing right now is to focus on saving lives and not overwhelm our medical
system with sick people but if the NBA can do this with the reassurances that everyone remains safe, then I don't see a problem in implementing without fans.
Maybe we'll get back to point of attending games once again but we're just not there yet in terms of the data that's been compiled for something that's relatively new not only to the U.S. but to the globe as well. I don't think it's safe for us to do that just yet but I'd be happy watching my guys play from home.
So could we see James Harden, Russell Westbrook, Robert Covington, P.J. Tucker, Eric Gordon, Danuel House, Ben McLemore as well as other fellow Houston Rockets teammates within the next few weeks? It's possible so let's hope for the best and see where things are at while we're at home.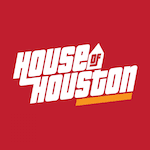 Want your voice heard? Join the House Of Houston team!
Write for us!
We all must stay safe, stay home and win this battle together…
For more information about COVID-19, visit the CDC's Web site or the Web site for your state's Department of Health.