Houston Rockets: Silver's remarks further solidifies Daryl Morey's job
NBA Commish Adam Silver recently spoke with media in regard to the league's rift with China and his remarks solidify Rockets GM Daryl Morey's job. How?
Houston Rockets fans — we're at the pinnacle of All-Star Weekend where the 69th annual game will be played this evening at 7 p.m. CST on TNT. This will be a night where the unveiling of the All-Star MVP Award being named in the honor of the late Kobe Bryant.
The teams — with LeBron James and Giannis Antetokounmpo being elected as the captains — will honor Bryant's legacy throughout this evening with special uniforms and some changes to the format of the game itself.
The most notable changes are that each team that wins their quarter will have a dedication to a particular charity. In addition, the 4th quarter will be not be timed and they'll be playing toward a specified final score and the team that makes the final basket or free throw will win the game.
These are all part of the changes that NBA Commissioner Adam Silver wants to implement to keep the game fresh and exciting in order to keep fans engaged with it.
Coincidentally, Silver recently spoke to the media during his availability and was asked about how the relations between the NBA and China were going.
Silver mentioned that there could still be games played this year — either preseason games or warm-up games for the USA Basketball Team — but he said nothing had been finalized yet.
As a result of a tweet Houston Rockets general manager quickly deleted back in October in support of the human rights protests in Hong Kong, China quickly moved to sever ties with the NBA. Up until this point, the Chinese Basketball Association still hasn't engaged with the NBA and Tencent, one of China's largest media broadcasters still has some games pulled from their lineup.
China's state television channel — CCTV — has not restored any games either and Silver mentions that the losses that have piled up so far have been substantial, in upwards of about $400 million but he mentions it could possibly be less than that.
Silver also mentions that he thinks they'll return sometime in the future but it's not something that he's pressing China about.
Silver wants a "return to normalcy," channeling the tagline for Warren G. Harding's, the 29th president of the U.S., campaign back in 1920.
Nonetheless, it's not absolutely clear what that normalcy will look like in the near future.
Why is that the case?
Silver also dropped this nugget about the losses:
"It's substantial, I don't want to run from that," Silver said. "We were taken off the air in China for a period of time, and it caused our many business partners in China to feel it was, therefore, inappropriate to have ongoing relationships with us. But I don't have any sense that there's any permanent damage to our business there. … We accept the consequences of our system and our values. It's not a position any business wants to be in, but those are the results."
I put in boldface that last sentence which was the most powerful out of the question that was asked of him.
With a quote like that, this certainly means that Morey has the full support of the NBA's burgeoning power and they will not cow-tow their values just to make a quick buck.
Although Houston Rockets' owner Tilman Fertitta has the decision to retain him or not — China continues to be one the team's largest sources of sponsor money — he just signed a five-year contract extension that runs through 2025, it's obviously clear that the 47-year-old analytical guru is here to stay AND for a long time.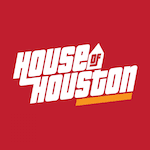 Want your voice heard? Join the House Of Houston team!
Write for us!
I'm just proud that the NBA is holding the line and not giving in to something that's going on overseas that's totally wrong for the sake of humanity.
Keep marching on Morey!