Houston Rockets franchise value increases despite global challenges
The latest valuations of franchises were recently released by Forbes and the Houston Rockets have increased their value in spite of challenges. What's up?
The Houston Rockets have finally arrived at the All-Star break where they'll get some well-deserved rest to recharge, reboot and gear themselves up for the second half of the season.
As you probably know by now, Eric Gordon has been shut down until after the All-Star break and could be back as early as next Thursday against the Golden State Warriors on the road. I'm definitely hoping for a better performance than the crap that I saw this past Christmas Day in a matinee where they fell to a team that has only 12 wins on the season so far, giving the utmost confidence when they had the opportunity to crush them.
In fact, they've only won four games since then so they can't be embarrassed like that again. It had the semblance of a trap game and the Houston Rockets fell right into it. But with the team's strong commitment to small ball, they should match up well with them next week.
As expected, the Houston Rockets will have two representatives at the All-Star Game this Sunday in James Harden and Russell Westbrook, to which I'm sure they'll do some great things to make us proud.
I approach the All-Star Game similar to how I view the NFL Pro Bowl, with a rather tepid view and I'm actually more enthralled with All-Star Saturday Night, which encompasses all of my favorite events like the Skills Challenge, Three-Point Contest and last but not least, the Dunk Contest.
But with all that's coming up, the Houston Rockets at least have some good news to divulge despite the challenges that this franchise is facing this season on the business-side.
Forbes recently released its latest NBA franchise valuations and the Houston Rockets are ranked 8th in the NBA in terms of value at $2.475 billion. This is up from $2.3 billion in 2019 which indicates the value has increased by nearly $200 million, an eight percent increase in value.
It's tough to tell if Forbes factored in loss of revenue as a result of Daryl Morey's tweet literally heard around the world in regard to the human rights movement going on in China. The country has cut off business with the Houston Rockets, not televising their games as well as sponsors pulling out. Future visits overseas promoting the game are definitely in jeopardy.
Morey's tweet was back in October so the hit on the bottom line for Forbes to assess value only included about two months and the Houston Rockets were on their way to another robust year in
terms of revenues. The team earned $348 million in revenue back in 2019.
It'll certainly be interesting to see how the NBA franchises are valued if this standoff by China with the NBA continues through this year. We'll have to hold our breath on that.
Houston Rockets' owner Tilman Fertitta has earned a modest return — at least within his terms — on his investment considering he paid $2.2 billion for the Houston Rockets back in 2017.
He's not hurting by any means because his ownership of the franchise has nearly doubled his net worth. Before he bought the Houston Rockets, it was at $2.7 billion but now it's currently sitting at $4.9B.
Although I'm sure he wanted to wring Morey's neck after that tweet, I think he and the Houston Rockets will weather this storm just fine and this impasse with China will hopefully end sooner than later.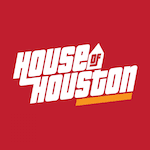 Want your voice heard? Join the House Of Houston team!
Write for us!
It's a complicated relationship involving money yet the advocating for something so genuine such as human rights — definitely an attribute I stand for — but I think these two entities need each other and things will get worked out.