XFL: The Houston Roughnecks' defensive front could be best in league
The XFL's Roughnecks' defense had a hell of a performance against the L.A. Wildcats this past Sunday. With their production, they could be best in league.
The was a heck of weekend wasn't it XFL fans? The league that had been shunned nearly two decades ago is back in action and based on what most of us have seen, it looks like it's going to here to stay, especially our beloved Houston Roughnecks.
When wresting entertainment mogul Vince McMahon created the XFL some two decades ago, his brainchild had serious flaws and it severely flopped after just one season back in 2001. It's clearly obvious that they've learned from their mistakes and he's trying his hardest to ensure that this league is taken seriously and there's actual competition out on the field.
It's no longer a sideshow but a refreshing transition from the NFL season for those XFL fans that are trying to get their football fix while the NFL takes a break until later this year.
I'd have to say that I'm impressed with the showing, from the quirky rules to the transparency of play calls and the replay review process. That's something unique to the XFL and I hope they continue to incorporate that for those fans watching on television.
It also helps that former Houston Oilers' quarterback turned business magnate Oliver Luck is the commissioner of the XFL. Luck has long been a part of the city's sports scene leading the Harris County Sports Authority to build three new sports venues at the turn of the century. This ensures that Houston remains on the map of being a prime destination for sporting events with world-class facilities.
And with that strong leadership in place, the Houston Roughnecks' future is bright, especially on both ends of the football.
But I'd like to talk about the defense because they were fierce against the Wildcats this past Sunday.
The Roughnecks' defense had five sacks, 16 quarterback hits, eight tackles-for-loss and forced two turnovers in their grand debut.
Out of the eye-popping double-digit QB hits, Kony Ealy had five and former Texan LaTroy Lewis had three of those.
Lewis was a monster out on the field, chipping in two solo tackles, 2.0 sacks for a loss of 12 yards, two tackles-for-loss, along with a forced fumble and pass defensed.
Carl Bradford, Corey Crawford, Deatrick Nichols, Ealy and Lewis all were able to get to Charles
Kanoff — they all combined to put up the team's five sacks — and Jalan McClendon with ease and it was just amazing to watch a Houston football defense be so dominant, not just through spurts but just consistently making plays the whole game.
I love my Houston Texans too but you all know they'd never be able to put up those types of
numbers in any given game. Yes, I know it's XFL but you still have to take note of how well this unit played.
Former Houston Texan — and fan-favorite — Charles James II was out against the Wildcats but he's expected to be back this Sunday for their next game.
But his counterpart, Ajene Harris, had a solid game, chipping in three passes defensed.
This defense could very well be the best in the league because although the New York Guardians only allowed three points against Tampa Bay Vipers and the St. Louis BattleHawks only allowed nine against the Dallas Renegades, their numbers were nowhere close to the Roughnecks.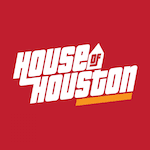 Want your voice heard? Join the House Of Houston team!
Write for us!
I can't wait until Sunday when the Roughnecks take on the BattleHawks at TDECU Stadium. Kickoff is scheduled for 5 p.m. CST. The game will be televised on FS1 and broadcast on ESPN 97.5 FM.