Houston Rockets: Eric Gordon is expected to miss extended time
Houston Rockets guard Eric Gordon has been out parts of two games with a left leg contusion and he's reportedly going to be out longer. What's up?
The Houston Rockets are 1-2 so far with their small-ball lineup strategy and it certainly looks like they're not going to make any changes soon with the path they've chosen to take with their mantra.
For the most part, it has been working but when they lay rotten eggs as they did with the Phoenix Suns, then it has us all contemplating on if this is the best way to go in terms of ensuring this team wins as many games as possible before the postseason.
Some of the takeaways to the Houston Rockets' latest commitment is that James Harden hasn't had to score an insane amount of points to help this win, putting less of a workload on him. Having Harden put up 40+ points in a game would've been expected against a team like the Los Angeles Lakers but he had only 14 in that contest which was a 121-111 win by the way.
Harden has had 32 and 28 in the last two games respectively so there are some positives to this. It's allowed Russell Westbrook to be even more of a monster out on the court as he's driving in the paint more than ever, causing him to put up 41 points against the Lakers and 39 against the Utah Jazz Sunday night. He missed the game against the Phoenix Suns because he doesn't play back-to-backs to help with his load management.
But a key piece of Mike D'Antoni's brainchild hasn't been available for the past two games because of injury and it's obviously clear that he's going to miss extended time.
Yes, guard Eric Gordon sustained a left leg contusion against the Jazz back Jan. 27 — a game he dropped 50 points in — after a hard,
swift kick to it. He's been trying to play through it but it hasn't gotten any better for him so the Houston Rockets have decided to sit him out.
He did get about eight minutes of action against the Suns after playing 30 against the Lakers but it looks like he's going to be shutting things down a bit.
KRIV FOX 26's Mark Berman reported that Gordon will be out until after the All-Star break which would certainly have him back in the lineup as early as next Thursday, Feb. 20 on the road against the Golden State Warriors.
I think this is the best move for Eric as they've been able to win without him but they're so much better with him with small ball being at the forefront. It will be up to Danuel House and Ben McLemore to carry the load while he's out to which I'm sure they'll be fine at that.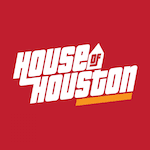 Want your voice heard? Join the House Of Houston team!
Write for us!
Let's hope for the best…
Gordon is averaging 15.3 points, 2.0 rebounds and 1.5 assists with a shooting line of .374/.332/.730 through 28 games — 12 starts — this season.