Houston Rockets were willing to cross the luxury tax line at deadline
The Houston Rockets were willing to trade themselves across the luxury tax line in order to improve their team. Who would they have done it for? Let's look.
The Houston Rockets are four days away from the NBA trade deadline and we're all wondering if this is a better team than the one they had before they made the moves to send Clint Capela, Gerald Green and their 2020 first-round draft pick elsewhere.
The Houston Rockets have decided that they will fully commit to the small ball strategy without Capela and now P.J. Tucker and the newly-acquired Robert Covington will serve as the team's centers. Each of these guys is 6-foot-5 and 6-foot-7 respectively.
So far, they've gone 1-2 with this type of lineup and aside from their breakdown against the Phoenix Suns Friday night, they've been able to compete admirably against the competition, being able to take down the Los Angeles Lakers impressively last Thursday night.
The problem is that this lineup is predicated on forcing turnovers, playing stellar defense and having very little margin for error in order for them to stay in games. If there are mishaps, then the team could slip and allow the opponent to take control of the game. I still think it was terrific that the Houston Rockets were only out-rebounded by the Lakers by one — 38-37 — in their matchup last week.
But were the Houston Rockets fully committed to the small ball concept?
Not entirely. The Houston Rockets were trying to trade for DeAndre Jordan before the deadline but apparently Daryl Morey's overtures to Brooklyn Nets' general manager Sean Marks weren't enough to pry him off their bench.
Jordan is working off a four-year, $40 million deal and his $10M per season approximately salary would've put them over the luxury tax line easily.
The Houston Rockets' payroll is currently about $5.6 million below the $132.6 million tax line ($127M) so obviously you could see that they were willing to do what it takes to make it happen.
Morey recently told Mark Medina of USA Today that management "strongly encouraged him to go the other way" in terms of crossing the luxury tax line.
He added this:
"Ownership incorrectly gets beat up," Morey said. We operate like every other team in the NBA. When you're a contender, you're right around the luxury tax line. That's how we've always operated. That's how we've operated since I've been here since 2006. We still have a huge payroll in the league. I know people like to focus on it. But that's a weird thing. Focus on the team on the floor. If people don't like that we don't have a big man or don't like how we play, that's fine. But judge us for how we are."
Those are strong words coming from Morey, obviously meaning that the Houston Rockets have their full trust and faith in the ability to continue to mold this team into a winner.
The financial benefit of being under the line is that although they'll save money, it will be a bit easier for them to be huge players on the buyout market, just in case they need insurance on bigs Tyson Chandler and Isaiah Hartenstein.
Morey has already admonished that they will be players in what should be a considerable marketplace of talent for players that will help this team on their stretch run.
We'll have to see what happens but at least our GM was swinging for the fences.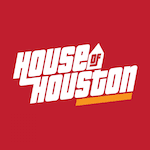 Want your voice heard? Join the House Of Houston team!
Write for us!
Until then, let's try to keep enjoying Tuckwagon lineup along with James Harden, Russell Westbrook, Danuel House, Eric Gordon and Ben McLemore for the foreseeable future.