XFL: The Houston Roughnecks are on the verge of something big
The Houston Roughnecks were triumphant in their first game to kick off the re-launch of the XFL. Here's why they're on the verge of something big. Look.
XFL fans — how about those Houston Roughnecks? In the period of the year where all we have to lean on to feed our sports appetites is basketball, the XFL couldn't have come soon enough for those that still need their football fix.
As opposed to the first rendition of the XFL back in 2001, the city of Houston will have a franchise representing the re-launch of this exciting league.
I'm sure we all didn't know what to expect based on the previous failures of the league before its rebirth.
But it's truly different this time around — they're trying to be an actual professional league with none of the gimmicks that were in place from yesteryear. They've culled a plethora of talent for us to watch with amazing new features unique only to this league.
They've struck deals with ABC/ESPN and FOX Sports to televise the games this season so they'll certainly get the exposure that's needed to get fans sold on this new league.
I watched the Roughnecks' game yesterday afternoon and although I wasn't able to make it to TDECU Stadium because of prior commitments to not allow me to make there on time, I was able to watch on television.
What I liked most is that it had the feel of a professional football game with quirky — yet innovative rules — outside of what we're used to watching in the NFL. The fact that there are no point-after-touchdown kicks, one can earn as many as three points after a score as well as the transparency with the replay review system all made me giddy about the XFL once again.
And believe me, I want more…
Gone are the days of the past XFL where it seemed to be an extension of the then-WWF where it appeared to be more of like a sideshow of entertainment rather than a serious competition of talent.
That's what I like about the XFL this time around and based off the attendance at yesterday's game, an estimated 18,000+, the Roughnecks are going to be here to stay as they've become the city of Houston's newest darling, a position the Houston Astros have held for quite some since their World Series title.
If it wasn't quarterback P.J. Walker's heroics with his razzle-dazzle style of play, similar to Houston Texans' QB Deshaun Watson, it was Cam Phillips and Nick Holley making incredible catches for large gains and touchdowns.
Walker, an undrafted selection by the Indianapolis Colts back in 2017 out of Temple, had bounced in and out of their practice squad until he found a home with the Roughnecks. He and fellow NFL alumni Connor Cook were battling for the starting position through training camp and it's clearly obvious as to why this man has the job.
P.J. took command of this game from the start, exuded leadership and did all he could to help his team get an impressive 37-17 win over the Los Angeles Wildcats.
Walker finished the game passing for 272 yards, four touchdowns with just one interception and a 103.8 quarterback rating for a 58.9 percent completion rate.
He also was the team's second-leading rusher behind James Butler to which both had 30 and 26 rushing yards respectively.
The defense continued to make plays throughout the game whether it was getting to the quarterback, forcing fumbles or just trying to stymie any progress that the Wildcats were trying to make to chip away at their lead in the second half. They were truly ballhawks and it even forced Charles Kanoff to exit the game in favor of Jalan McClendon because he had taken so many hits.
In fact, the defense accounted for five sacks, 16 quarterback hits and eight tackles-for-loss, making it rough day for the Wildcats to get anything done.
Linebacker LaTroy Lewis, who had a brief stint with the Texans, was an absolute monster out on the field, with 2.0 sacks, three quarterback hits, two tackles-for-loss along with a pass defensed and forced fumble.
Defensive end Kony Ealy had three solo tackles, five quarterback hits along with two tackles-for-loss and 0.5 sacks.
Wide receiver Sammie Coates, a former Texan, had a less than stellar debut — he was targeted nine times but only hauled in two balls for 26 yards and zero touchdowns.
Cornerback Charles James II did not play in the team's inaugural game but he tweeted that he
should be good to go next week.
To be fair, Coates was covered well on his targets, causing him not to get the separation he needed to catch but there were a few catchable balls I noticed when Walker would throw his way.
The game was close in the first half but I'm not sure what June Jones told them in the locker room but they blew the door wide open in the second half causing them to cruise to victory.
One thing's for sure — the Roughnecks are here to stay and they won't be some flash in the pan. These are true professionals with the way they conduct themselves on the field and they're making typically a dry period of sports inundated with excitement.
I've got to get out to The Cage to watch these guys play as they really have a talented squad from top to bottom, I'd recommend you head out to Cullen Blvd. as well. I may be getting ahead of myself but they sure look like a championship-caliber team!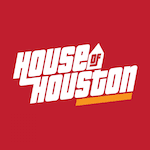 Want your voice heard? Join the House Of Houston team!
Write for us!
The Roughnecks will take on the St. Louis BattleHawks next Sunday, Feb. 16 at TDECU Stadium. Kickoff is set for 5 p.m. CST and I'm sure limited tickets are still available at XFLRoughnecks.com. The game will be televised on FS1 and broadcast on ESPN 97.5 FM.

Let's go 'Necks!