Houston Rockets: Daryl Morey's approach to the buyout market
The trade deadline has come and gone for the Houston Rockets and now it's time for the team to get their hands on the buyout candidates. The approach?
The Houston Rockets were riding on Cloud Nine after their impressive 121-111 win over the Los Angeles Lakers this past Thursday. Why was it so impressive? They were able to handle the challenge of neutralizing the Lakers' bigs in Anthony Davis, JaVale McGee, Dwight Howard and to a lesser extent LeBron James.
They kept their turnovers early in the game and they were able to force 15 of those out of the Lakers all while being out-rebounded by just one, 38-37. The Tuckwagon lineup — with the addition of Robert Covington — was proving to truly work in taking down the behemoth of an opponent in the Lakers. P.J Tucker is the anchor to the paint while James Harden, Russell Westbrook and Danuel House/Eric Gordon/Ben McLemore would provide the rest of the support.
These guys continued to play tough throughout the contest and they were able to earn one of their more impressive wins this season, outside of their matchup against the Jazz back Jan. 27.
However, they laid a rotten egg last night against the Phoenix Suns, a game that was the second of a back-to-back, definitely meaning that Westbrook wasn't in the lineup. The Houston Rockets never seemed to get in rhythm throughout the game and the 21-31 Suns were in driver's seat most of the way, leading by as much as 38 points at one point.
We all might have to pump the brakes on the fact that this small-ball lineup is going to steamroll through the league and it definitely begs the notion that they do need at least another big to complement Tyson Chandler and Isaiah Hartenstein in the lineup.
Will the Houston Rockets do that?
According to general manager Daryl Morey, the team has decided to do otherwise. He recently
gave his thoughts on that notion while speaking with USA Today's Mark Medina.
Here they are:
"Honestly, we're just going for best player. We like how we're playing. People are saying, 'You have to get a big this or a big that.' But we're going for the best player. If that's a big, we'll go grab it and figure out if he can fit into our style. If it's a wing, we'll do that. We feel very comfortable with our roster. We like where we're at. We think this is a team that can win the championship. But if we can add a good player in the buyout market, we'll do it. But we're not counting on the buyout market."
This quote definitely makes perfect sense. A general manager will never show his hand in terms of fulfilling a need as it makes it that much tougher of a challenge when your competitors know what you want and will try to use that against you.
Although I think grabbing a big is a high priority for this brass, he said the right thing when he went public, giving his thoughts on how his moves went down after the trade deadline.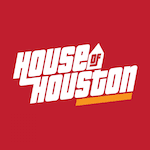 Want your voice heard? Join the House Of Houston team!
Write for us!
It remains to be seen which way they'll go but there's certainly some prime candidates on this market that this team go after if their fortunes fall exactly where they need them to.
Let the buyout market season begin!