Houston Rockets: An honest opinion about the team's deadline moves
The Houston Rockets' lineup looks a lot different now with a blockbuster trade completed earlier in the week. How should one rate the moves? Let's look.
It's been a crazy last few days in the NBA — as for the Houston Rockets — as we watch in suspense and see what we once thought were just trade rumors, become a reality.
This trade has been undoubtedly the most expensive one in more than 20 years. If you've been keeping up with every move, then you're probably familiar with the four-team, 12-player trade that has been in the works. It absolutely devastated Houston Rockets fans with them reeling even after the 2 p.m. CST trade deadline.
If you haven't been following along, I'll break down how the trade has gone thus far. Denver Nuggets received Keita Bates-Diop, Houston's guard Gerald Green, Shabazz Napier, Noah Vonleh, and Houston's 2020 first-round draft pick.
The Minnesota Timberwolves have received Malik Beasley, Juan Hernangomez, Evan Turner, Jarred Vanderbilt, and the Brooklyn Nets' 2020 first-round draft pick.
The Houston Rockets received Jordan Bell, Robert Covington, and Golden State's 2024 first-round pick. Last, but definitely not least, Atlanta received Clint Capela and Nene Hilario.
Bell was later traded to the Grizzlies in exchange for forward Bruno Caboclo while swapping respective second-round picks in the process.
Like I stated previously, this trade, Capela to the Hawks, in particular, has left Houston fans devastated, rightfully so, being as Houston as it sits right now is not the winner in this deal. Although the Houston Rockets still have the gap capacity of $12 million to expand the trade before the deadline, getting rid of their only true 5 came as a huge surprise.
Capela has been with the Houston Rockets his entire NBA career and has averaged a double-double for three consecutive seasons but despite his efforts, the Houston Rockets are starting to gain a reputation of being a small-ball lineup team. With only two other bigs, Tyson Chandler and Isaiah Hartenstein, they don't see as much court time as it is.
Houston has been known for going multiple games without a true big man, they have started to
depend on their successes of James Harden and Russell Westbrook, over their failures caused by their lack of a big man and this trade proves their willingness to bet more on their offense to win games than their defense.
Houston definitely lost in this deal and I would have liked to have seen Capela stay in Houston, of course. The narrative here is that Houston becoming a smaller team with every move they make.
Mike D'Antoni has plans for P.J. Tucker to pick up the big man slack, but with all the foul trouble he's been in lately, and his lack of producing, I don't see how he can try to rely on him against players like Luka Doncic, Anthony Davis and other talented bigs across the NBA that he will definitely face.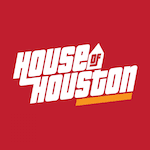 Want your voice heard? Join the House Of Houston team!
Write for us!
What do you think about the Houston Rockets' deadline moves? Do you think this small ball lineup is going to work? Feel free to drop your comments in the section below.