Houston Rockets improve immensely in four-way blockbuster trade
The Houston Rockets were able to change the face of the roster in one deal that will improve the team immensely. Clint Capela is gone. Who did they get?
As things have drawn closer to the NBA trade deadline set for this Thursday, Feb. 6 at 2 p.m., the Houston Rockets worked feverishly to move toward trying to make this team better as they approach the second-half of the season.
As you all know, there hasn't been a move that Daryl Morey hasn't at least considered and he was weighing all of his options as the incessant tick of the trade clock got louder as the deadline drew near.
The Houston Rockets inconsistency was quite alarming which definitely motivated Morey to make some changes to try to stop such terrible momentum, especially for a team that's trying to contend for a championship.
I think this team is still championship-level but they're missing something and certainly, with this trade complete, a lot of moving parts have found new homes.
So let's review the trade call — involving four teams by the way — heard around the world, shall we?
According to ESPN's Adrian Wojnarowski, the Houston Rockets have traded Clint Capela, Gerald Green, Nene Hilario and their 2020 first-round pick in exchange for Robert Covington, Jordan Bell and a future second-round pick. The Houston Chronicle's Jonathan Feigen is reporting that the pick will be in 2024 and it will be from the Golden State Warriors via the Hawks.
Capela and Nene will head to the Atlanta Hawks while Green will head to the Denver Nuggets along with their first-rounder. The Minnesota Timberwolves will receive Malik Beasley and Juancho Hernangomez from the Nuggets, Evan Turner and a first-round pick from the Hawks.
That's a total of 12 players and knowing our general manager, we're not surprised about a trade of this size. It's the largest trade to go down since Patrick Ewing was dealt to the Seattle SuperSonics from the Knicks back in 2000.
Lest we not forget the amount of players traded — seven total — just to land Chris Paul some two seasons ago back in the 2017 offseason.
The Houston Rockets lose a talented player that still yet had some grooming to do and they will lose a guy that literally averaged a double-double per game. He's a top rebounder in this league and it remains to be seen if Covington and Bell could fit the bill in terms of replacing that production.
Covington, who started his professional career with the Houston Rockets as an undrafted free agent, has become one of the NBA's greater success stories with the large amount he had with Philadelphia 76ers and now with the Minnesota Timberwolves.
He'll be returning to the Houston Rockets, about halfway through a four-year, $47 million deal he signed ahead of last season.
Bell's contract worth $1.6 million for this season will expire and he will become a restricted free agent, meaning they can match any offer a team could bid for him.
Covington's ability to be effective on both ends of the floor is what makes him such a hot commodity. He's truly a "three-and-D" guy with him shooting 34.6 percent from behind-the-arc this season along with an excellent 107 defensive rating.
Bell hasn't had a lot of playing time so it's expected that he'll have to learn on the fly fast within this system with him getting some action immediately. Although his shooting, rebounding and scoring production is down year-over-year, I think he can turn around with the Houston Rockets, specifically in a much larger role than what he had with the T-Wolves.
Although the Houston Rockets gave up their 2020 first-rounder, they were able to get a future second-round pick to protect their draft capital as much as possible. Not that it matters now because they are in "win now" mode and have been for the past few seasons, it's good to know that they're still sort of planning for the future.
It's tough to see Green go as he's a fan-favorite but he hasn't seen the hardwood all season as he
recovers from a broken left foot that he sustained back in mid-October. It's incredible Denver decided to take him on but the remaining $1.2 million he's owed for 2019-20 can be easily absorbed.
ESPN's Tim MacMahon writes that the Houston Rockets are not done and that they'll still be shopping for a center — not a starting one — before the deadline, which is about a day away from now.
But from the surface, this looks like a deal that can help improve this team not only on the defensive end but on the shooting front as well. I could see Bell setting pick-after-pick to get our shooters in position — and freed up — to score the basketball.
Let's see what else Morey has up his sleeve!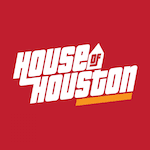 Want your voice heard? Join the House Of Houston team!
Write for us!
Covington, 29, is averaging 12.8 points and 6.0 rebounds with a shooting line of .435/.346/.798 through 48 games — 47 starts — this season.
Bell, 25, is averaging 3.1 points and 2.9 rebounds with a shooting line of .533/.222/.586 while averaging 8.7 minutes per contest in 27 games this season.