Houston Rockets: Trading Capela will be best for championship hopes
ESPN's Adrian Wojnarowski has reported that the Houston Rockets are shopping center Clint Capela around. But does trading him make sense? Let's look.
It is clear that the Houston Rockets are in need of a wing player, but the big question is if trading for a wing is worth losing center Clint Capela. Let's consider both the positives and negatives of trading Capela.
Pros
The most obvious positive of trading Capela is that it would make bringing in a wing player much easier. The Rockets are already well into the red in cap space so trading Capela, who is currently making around $16 million a season, would take away a large chunk of Houston's cap issue.
Another reason to trade Capela is what the Rockets would get in return. Houston could either trade Capela for draft picks which they could then use to trade for a wing player or they could trade Capela straight up for a wing player.
Finally, Capela does not stretch the floor because of his limited range. Trading Capela for a player like John Collins or Dāvis Bertāns, who are similar in height to Capela but can also shoot the ball from deep, would make the Rockets' offense even more effective as they would be able to stretch the floor out even more.
Cons
Capela is an elite rebounder and rim protector. This season Capela is averaging 13.8 rebounds per game, which is fourth in the NBA. Of Capela's 13.8 rebounds, 4.2 are offensive boards meaning that Houston would not only be losing one of the league's best rebounders but also one of the best players at creating second-chance points.
Another negative of trading away Capela is what the Rockets would lose defensively. Capela is averaging 1.8 blocks per game, which is eighth in the league. Capela is the only true rim protector on the Rockets roster so losing his defensive presence would be a big blow.
What should the Rockets do with Capela?
While there are many pros and cons to trading Capela, I ultimately think the Rockets will be better off in their quest for a championship if they trade him away.
The Rockets have been successful playing small ball and have proven their ability to win without Capela on the court so swapping Capela for a wing player makes perfect sense to me.
I think Houston's best option is to try to package a deal that sends Capela to Atlanta in exchange for Collins. He's a cheaper and better shooting version of Capela.
The Rockets would neither be losing much size as Collins is 6-foot-9 nor would they lose a rim protector since Collins averages 1.8 blocks per game, the same as Capela. In addition, Collins is a shooting threat, as he shoots slightly over 34 percent from three-point range, and will stretch the floor for Houston.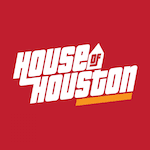 Want your voice heard? Join the House Of Houston team!
Write for us!
Swapping Capela for Collins or a player with a similar skillset to him would solve the team's biggest need and cement the Rockets' status as legitimate championship contenders.
What do you think? Feel free to sound off in the comments section below.