Houston Rockets: Daryl Morey must march on in spite of controversy
Although things have quieted down about Daryl Morey's controversial tweet, the calls for his viability with the Houston Rockets remain in question. How so?
The Houston Rockets are holding on to a 30-18 record with us just crossing the halfway point of the season. At the time of this writing, they're currently 5th in the Western Conference and only 6.5 games out of first place.
Being the ultimate guardian of optimism, all it takes for the Houston Rockets to get on a hot streak so that way they can chase the Los Angeles Lakers, the No. 1 team for the best record in the West.
It's not entirely impossible that it could happen but they've got to work on their transition defense — the defense in general — but they've had some good stretches in these past few games, especially against the Utah Jazz this past Monday.
That game was truly the best 48 minutes of Houston Rockets basketball that I've seen in a long time only to see them lay an egg against the Portland Trail Blazers a few days later. Inconsistency is the key with the Houston Rockets and when they finally decide to be the opposite, big things are ahead for this team.
But that's easier said than done…
Despite the Houston Rockets' success, general manager Daryl Morey is likely fighting for a battle of his own, which would be for his job.
Most of us are aware — unless you've been sleeping under a rock — that Morey tweeted out his support for the protests going in China for human rights.
The tweet was quickly deleted by Morey but the damage had been done, the Chinese government took swift action by suspending their business with the Houston Rockets in the form of marketing partnerships and televised games which are just a few of the many components of the NBA's strong business model.
It also resulted in a terse response by a harried Tilman Fertitta, owner of the Houston Rockets via his personal Twitter account. He knew that the money flowing in from China was a big part of the bottom line and with them taking such a strong stance against the NBA, he knew this could hurt his business.
After all, Fertitta paid $2.2 billion — with a capital B — back in late 2017 to purchase the Houston Rockets, to be the 10th owner in the franchise's 54-year history. I think he'd like to make that money back.
That one tweet by Morey has put a terrible sequence of events in motion that could cost the Houston Rockets a ton of projected revenue for the 2019-20 season and beyond if this suspension continues.
Future revenue forecasts for not only the Houston Rockets but for the rest of the NBA will have to be downgraded because of the current feud between the two entities.
It's a complicated relationship — the two variables of money and what's morally right somehow getting intertwined all into one ball.
I absolutely agree with Morey's stance and the protests that are going on at this moment because of my strong stance for human/civil rights but he could be the sacrificial lamb in order for there to be some normalcy to the operations of the NBA.
New York Daily News scribe Stefan Bondy has even admonished that Morey could be out of a job after season's end but that's hearsay, speculation if you will and we don't necessarily know what's going on behind closed doors.
But you better believe if there has been a significant effect on the Houston Rockets' bottom line,
Fertitta will likely have to bring down the ax. His reluctance to go over the luxury tax line certainly indicates that he's keeping an eye on costs despite saying repeatedly he'd do what it takes to have a winning team out on the court.
I don't want Morey to go anywhere — he's the best general manager this franchise has ever had — sorry Bob Weinhauer and Carroll Dawson — because of his innate ability to continue to put a quality product out on the court.
Morey just needs to cut out the negativity and continue to go out there and be great as he always has been. He ultimately knows that if the Houston Rockets cut bait on him, there will be a multitude of job offers lined up for him, even if it's not necessarily in professional sports.
He speaks the language that CEOs seek counsel to ensure their business remains as robust as possible.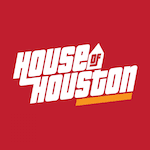 Want your voice heard? Join the House Of Houston team!
Write for us!
Regardless of what happens after this season, I'm going to have a damn good time watching James Harden, Russell Westbrook, Danuel House/Ben McLemore, P.J. Tucker, Clint Capela and the team's supporting cast play.
Good luck Morey — I hope you continue to stay with this franchise.