Houston Rockets: The trade calls are rolling in for Clint Capela
The interest for Houston Rockets center Clint Capela has gained traction and the Atlanta Hawks have inquired about his services. What's the latest?
The Houston Rockets are only five days away from the NBA trade deadline which is set for next Thursday, Feb. 6 at 2 p.m. CST. The Houston Rockets, as always, are expected to be right in the midst of trade talks but the immense amount of assets that they have that are going to hard to move, it remains to be seen if there can be a deal that's done.
With Houston Rockets' general manager Daryl Morey at the helm, there's no question that he's going to try to find a way to engineer a trade that will help make this team better. His resistance to complacency is admirable and it should be the way an executive in sports should manage the team that he works for.
Morey has done all of that and even though every deal he has made following the acquisition of James Harden hasn't gone as he liked, he was still able to wean tremendous results from the moves that he made.
One of the notable draft picks that he made was for Clint Capela back in 2014 and his quick development of being able to grasp being a mobile, shot-blocking, defensive center that wasn't necessarily ball-dominant has proved to be a fruitful recipe for the Houston Rockets.
It's the reason why jettisoning Dwight Howard was a no-brainer and Capela's style at his position is what NBA teams like.
Even more so, Capela has reportedly drawn the interest of the Atlanta Hawks, according to a report from The Athletic's Shams Charania.
Charania indicates that the team has fielded several calls about Capela but will only pull the trigger if it's an offer that will knock their socks off.
Capela has about $58 million guaranteed left in his five-year, $90 million, incentives-laden deal
that pays him about $18 million per season. This is a contract that teams would be more than willing to absorb but a deal involving him will likely require multiple teams involved, in order to ensure that teams get the assets that they want.
He's young, he's talented and hasn't even gotten into his prime years of play just yet.
This starting lineup of Harden, Russell Westbrook, Danuel House/Ben McLemore, P.J. Tucker and Capela is still a winning formula so it must be kept intact.
Although the Houston Rockets should listen, I don't think it's prudent to trade Capela at this time or ever. The only case where that'd be applicable is if the Houston Rockets go to a "scorched earth" strategy where they conduct a fire sale when everything must go.
I don't think this franchise would be ever at the point as long as Morey is in charge so having Capela on the roster is a must in order for this team to continue to be successful.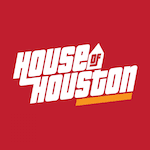 Want your voice heard? Join the House Of Houston team!
Write for us!
Until then, at least the rumors of trade talks for Capela are entertaining at best.
Capela, 25, is averaging 13.9 points,13.8 rebounds and 1.8 blocks along while shooting 62.9 percent from the field and 52.9 percent at the charity stripe through 39 games this season.