Houston Astros: Dusty Baker must be ready to back up his latest comment
The Houston Astros have introduced Dusty Baker as their 24th manager in franchise history. His latest comment needs to be backed up. What did he say?
The Houston Astros are moving swiftly in getting their management team up at the top in place before the start of the season. It's just a matter of weeks before the pitchers and catchers have to report so getting a manager in place was pivotal.
Jim Crane had set a date of having a manager in place by Feb. 3 and he's definitely exceeded that target by a pretty good margin.
After interviewing Jeff Banister, Brad Ausmus, John Gibbons, Buck Showalter, Mark Kotsay as well as having an interest in Will Venable and Eduardo Perez, the team has decided on Dusty Baker as their 24th manager.
It won't be for long-term as they've signed him to a one-year deal with an option for the 2021 season. This is the type of deal that I've expected because it's tough to gauge what Baker's longevity in the daily grind of managing at age 70.
The Houston Astros wanted a strong, respected figure in the clubhouse that will ensure that there's no misbehavior going on under his watch. I'm positive that Baker can do the job but how he relates to the players remains to be seen and that will be his most difficult test yet.
He said that he's willing to embrace analytics, which is a modern-day era tool for winning in today's era of baseball and here's what he had to say on that:
I think Baker said the right things but it's a matter of being able to practice what he preaches. This
is an important personal move for his baseball career, with all the challenges that came with it and if he's successful, it could be the accentuation of a lifetime.
I'm personally rooting for him to succeed because despite managing nearly 3,000 games in his career, he still has yet to find a lot of success in the postseason.
With this team, that could be done and he has a chance to guide them to World Series under his tutelage.
It'll be up to George Springer, Jose Altuve, Justin Verlander and Alex Bregman to sell their teammates on Baker, to which I'm not sure how highly they think of him. They have no choice — the decision has made and they must start embracing him now.
But, as always, I'm hoping for the best…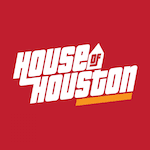 Want your voice heard? Join the House Of Houston team!
Write for us!
Baker has gone 1,863-1,636 (.532) in his career with a 23-32 postseason record in the postseason with the Washington Nationals, Cincinnati Reds, Chicago Cubs and San Francisco Giants.