Houston Astros: Dusty Baker is the right hire for the right times
The Houston Astros have selected Dusty Baker as their 24th manager of the franchise. Here's why he's the right hire for the right times. Take a look.
With the Houston Astros' hire of Dusty Baker to be their new manager, the franchise has made the first step in a long road to escaping the dark shadow of a rocky situation. But with a rough season to come, Baker is the perfect man for the job.
Houston Astros fans, I'm still on a crossroads with the franchise and I don't know about y'all. But I will say that today, the Astros picked up their first win of the season and it has yet to begin. With the Astros' replacement of AJ Hinch, the team has hired Dusty Baker. This is a man that is widely respected among baseball peers and is the perfect man for the job.
Dusty's track record
For starters, let me break down some history on this man. This man in some ways has some Astros' connections. He made his major league debut in 1968 for the Atlanta Braves against the Astros. When Hank Aaron hit his 715th career homer, he was on deck while future Astro announcer Milo Hamilton was on the call. Who made the final out of Nolan Ryan's record-breaking 5th no-hitter when he was an Astro? You guessed it, our new hire.
You may remember his playing days growing up. He won a World Series as a player with the Los Angeles Dodgers in 1981. He was the MVP in the 1977 NLCS. A two-time all-star, he would later play with a rookie Mark McGwire and Jose Canseco on the Oakland A's in 1986. And according to sports lore, he and teammate Glenn Baker created the first-ever high five.
You might remember his time as a manager having spent with the San Francisco Giants, Chicago Cubs, Cincinnati Reds, and Washington Nationals guiding them to the playoffs. And on more humorous and cute terms, you may recall when his youngest son Darren Baker went on the field to pick up a bat while the play was still alive during the World Series. Only did Giants first baseman J.T Snow pick him up as he scored before anything happened to him.
But, then again, you might remember his times in the postseason when he couldn't deliver and he made a few mistakes along the way. Yes, he was the manager that took the ball out of Giants' starter Russ Ortiz's hands when San Francisco led 5-0. What followed was a three-run homer that swung momentum in the Angels' favor to which they won the World Series.
You might remember his first season as a Cubs manager when he got the team five outs away from a World Series before some fan named Steve Bartman decided to make infamy and it led to a Cubs' collapse and a Marlins series' win.
You may remember his stint with the Reds where they had the eventual champion Giants down 2-0 in the LDS only to lose all three games at home.
You may remember his time in Washington where he couldn't secure that series win in the LDS and was fired after 2017.
Now, Baker is back in uniform, and this time, he's taking over a team that while is a contender to win another title has a lot to prove. The problem isn't if the Houston Astros can win it again. The problem is they're trying to act tough and fight back from all the media and fan criticisms, which they will encounter all season long. These so-called "experts," giving fair or unfair criticism, the Houston Astros are fighting a losing game right now.
Overcoming adversity
What Jim Crane sought was someone who knows how to handle the criticism from the media while taking a team to contend for championships. Dusty Baker knows how to do so. As a player, he was named to a list of those that were allegedly taking cocaine in 1985, which later became known as the Pittsburgh Drug Trials. While he wasn't suspended or implicated, he had been randomly drug tested for the remainder of his career. He had to deal with the Barry Bonds steroid scandal by protecting his star player while helping get them to the playoffs. He also had to deal with the feud between Barry Bonds and former Astro Jeff Kent.
But through all his handling of those scandals, Baker has also been criticized in the past for his managing style. Old school and a player's manager playing veterans over prospects even when teams aren't in contention, Baker has been viewed as someone who's not on board with analytics. With the Houston Astros being analytical, Baker will have to come to terms with his thinking about how to go about this season.
This upcoming season for the Astros is, unfortunately, a lose-lose season. While the Astros are still a top contender for the title, the reality is that the firestorm they will encounter will need to show their toughness and unity as a team. But even so, the outcome of the year for the Astros won't have such a positive ending as they would like.
Righting the ship
Win the World Series and doing it the right way, their reputation would be that they didn't need to be stupid and do what they did back then. Lose the World Series or don't even get there, the perception will be is that they did win in 2017 because they broke the rules.
What we have here is a team with something to prove but can't keep their mouth shut on the whole situation and making it worse and a manager, who has taken teams into winners, but has yet to win the World Series. It sounds like a perfect marriage, to say the least.
It remains to be seen if the Houston Astros can work their way through the nightmare. They can
win 100 games and the division again. But with other teams getting better like the Rangers and A's, the division is closer. Sure, they will get beaned and they will have players criticize them with arguments both valid and pointless.
But they will have to take it and show they are tougher than that. Trying to fight back even if the criticisms are terrible hit takes won't solve anything. Neither will be winning for this season. But if they can ignore the noise, take the hits, and keep playing without worrying about anything else, there's a good chance they can be successful again.
Time heals all wounds and the aftermath will take a long time to heal. Yet the only thing they can do now is forget about whatever is going to be said and move on by playing ball the right way.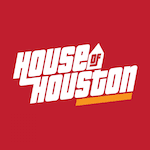 Want your voice heard? Join the House Of Houston team!
Write for us!
So Astros, take my advice. If you want to earn the trust of the fans while trying to win, don't act tough by lashing out or playing the "underdog" card. When Dusty speaks, I suggest you better listen.