Houston Rockets: Russell Westbrook's leadership has been refreshing
Houston Rockets guard Russell Westbrook has overwhelmingly stepped into the spotlight as the team's emotional leader. This is a good thing. Why? Let's look.
The Houston Rockets were able to pull off the unthinkable by being able to beat the Utah Jazz in an impressive 126-117 win. What was the most awesome thing about this win?
The Houston Rockets did not have James Harden, Russell Westbrook or Clint Capela in the lineup. Yep, three out of five players in the starting lineup were on the shelf and when you think this team would just wave the white flag, they neither backed down nor did they relent.
It was truly the best 48 minutes of basketball that I've seen in a long time by these Houston Rockets. I mean that — I was absolutely pleased with the way that they were playing. Drives were being made to the bucket, the shot selection was sound and the transition back on defense was the best performance that I've seen all season.
Just think if they played each game like this? There's no question that they'd be the No. 1 seed in the Western Conference right now and this type of formula is a winning one for this team. I'd love to see it more.
So what was done? Since Capela was out, the Houston Rockets decided to go small with P.J. Tucker at center — infamously dubbed as the Tuckwagon lineup — which made them so quick on their feet, the Jazz had trouble trying to guard these guys.
Rudy Gobert had an especially difficult time because this type of lineup is guard-centric, forcing him to go out on the perimeter to defend and that's not his game. He's not quick enough to do that and you saw picks being set up top to get Gobert out of the lane so that they may drive freely into it.
There was a particular play early in the game where the pick-and-roll was set for Eric Gordon — who had a career-high 50 points last night by the way — which drew Gobert toward his direction creating a wide-open lane for Gordon roll-off, make that right turn and speed through a wide-open traffic lane to the basket for the layup.
It was absolutely beautiful and kudos to Mike D'Antoni for drawing that play up.
It happened so fast that the Jazz didn't even know what happened and you're probably going to see this more by teams to try to cool the fire burning of one of the hottest teams in the NBA right now.
There were just too many positives that overshadowed the negatives — the team still had 15 turnovers but it didn't matter much — and they should be proud of their efforts.
But another thing that I wanted to note is how much a leader that Russell Westbrook as become for this team.
Just watching last night in his suit, prancing the sidelines along with D'Antoni, bellowing his thoughts to his teammates during timeouts and lauding them whenever any given guy would make a big play.
You see it a bit when he's out there on the court but it was even more magnified when he's not in uniform. Russ looks like he has embraced this role magnificently and wants to be that guy that
the team looks to in order to keep their motivation/spirit up.
We all know Harden's never been that type of guy that's publicly vocal but he's more of a leader by example.
I've always had my faults with Russ but he's an excellent fit for the Houston Rockets, being the catalyst to this team's success. It still remains to be seen how far this team will go in the postseason but there's no question that Harden and Westbrook are a perfect fit emotionally for the supporting cast to send them to hopefully the highest of heights.
While we won't see every game that looks like the one we witnessed last night, it goes to show how resilient this team is when adversity is in their way amid the passing of Kobe Bryant, one of the NBA's greatest sons.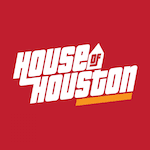 Want your voice heard? Join the House Of Houston team!
Write for us!
Let's move on to the Portland Trail Blazers tomorrow night and keep this momentum going.
Thank you, Russ, for keeping this team loose in such a difficult time…