Houston Rockets: How the 2009 West Semis shaped Kobe Bryant's career
NBA great Kobe Bryant has passed away tragically. As we look back, it was the 2009 West Semis against the Houston Rockets that shaped his career. How?
Houston Rockets fans, the sports world suffered a great loss with the passing of NBA legend Kobe Bryant. While we look back at the accomplishments of Kobe on the court, it was one particular playoff series that would forever stand out in one person's mind that showed Kobe going from a great to an all-time player.
The world is frozen right now with the sudden news of Bryant passing away. It is shocking and saddening for a few reasons. One, we sometimes as humans make the mistake of taking life for granted and thinking certain people are immune to not being taken too soon. Two, this came hours after LeBron James passed him on the NBA all-time scoring list.
Kobe tweeted his sentiments shortly after LeBron completed the feat:
https://twitter.com/kobebryant/status/1221276426164269056?s=20
Here was what LeBron James said about Kobe afterwards:
Little did they or anyone else in this world suspect what happened to Kobe would actually happen.
Bryant, 41, was one of nine passengers killed in a helicopter crash in Calabasas, Calif. Also on board was his 13-year-old daughter Gianna. It turned out they were on their way to a travel basketball game before the copter crashed. Bryant's wife Vanessa, nor any of his other daughters were not on board the copter at the time. The cause of the crash has yet to be determined. But early reports have indicated that the visibility was poor in the area because of fog, cloudiness, and smoke from the wildfires.
It's such a sad day for this world even if you're not a sports fan. But I can't remember an athlete of this magnitude passing away tragically since Dale Earnhardt passed away on the final lap of the 2001 Daytona 500. Even in retirement, it still seemed like Bryant had a lot to give.
Even as someone who doesn't like the Lakers, I've always admired and liked Kobe Bryant. He was definitely a transcending athlete not just to his team or his franchise, but to the rest of the sports world. In a debate between Michael Jordan and LeBron as to who's the best player ever, you could argue that Kobe could be thrown into the mix as well. He was the superstar in between the two players. He certainly was perfect given flaws. He did have to overcome some early storms in his career.
From making the jump to the NBA out of high school to being traded from the Charlotte Hornets to the Los Angeles Lakers on Draft Day. He would have to work his way on the squad while dealing with supposed tension between himself and Shaquille O'Neal during the Lakers' three-peat. His career almost ended in 2003 with a court case. He nearly left Los Angeles. He was perceived as a ball hog and Shaq's sidekick despite having incredible talent. But despite everything that he went through, Kobe persevered and would soon emerge as a great player into an all-time great.
The accomplishments are there. Five NBA titles, two NBA Finals MVPs, 18 All-Star games, two Olympic Gold medals, an MVP Award (2008), two jersey numbers retired and a soon-to-be spot in the Naismith Hall of Fame. We will remember his slam dunk contest victory in 1997 and his iconic battle with Jordan.
We will never forget the 2000 NBA Finals in Game 4 when he helped the Lakers win a critical game on a bad ankle without Shag against an Indiana Pacers' team that had momentum. We'll remember his iconic game-winning shots like against the Phoenix Suns, the Trail Blazers and the Detroit Pistons. We'll especially recall his historic 81-point game and we'll be inspired by his 60-point performance in the final game of his career.
But when I think of Kobe Bryant, there's one series that sticks out in my mind. This was a series that I believed helped Kobe prove himself as a leader and as a great player. This was a series that Kobe and the Lakers silenced the doubters and would march on to elevate Kobe to being what he left us with. The sad part about this was that it came at the expense of the Houston Rockets.
2009 NBA Western Conf. Semifinals – L.A. Lakers vs. Houston Rockets
It was no secret around this point that the Lakers were the team to beat in the Western Conference. In a year where Kobe won his only NBA MVP, they had just come off an NBA Finals loss to of all teams, the Boston Celtics with Paul Pierce, Kevin Garnett, and Ray Allen the year before and Kobe had taken some criticisms. The Lakers had lost one finals game in which they led by 24 points. Plus, Shaq had openly stated in a rap that Kobe couldn't win a title without him.
Determined to make up for the loss, the Lakers put up another strong season winning 65 games to claim the best record in the NBA. Although their first-round matchup with Utah went five games, the series wasn't even close as L.A. breezed through the Jazz.
Meanwhile, the Houston Rockets were coming off a year in which they had won 22-straight games, but had failed to reach the second round of the playoffs. They had acquired Ron Artest in a trade from the Kings a few years after the infamous Malice in the Palace, a brutal event that shocked the sports world.
This was a team that could've threatened for the best record in the West. But Tracy McGrady suffered a knee injury that unfortunately ended his season. Then, backup center Dikembe Mutombo would announce his retirement in the first round of the NBA Playoffs. Despite these unfortunate circumstances, the Houston Rockets were able to get by the Trail Blazers in six games, setting up the showdown with the Lakers.
What you had come in was a team that was given no respect without their star player against a team that was looking for redemption with a player trying to emerge from the shadow of an NBA legend. What ended up happening was a series that would define the legacy of ONE NBA player.
Game 1 saw a couple of Houston Rockets players deal with medical needs as Shane Battier needed stitches to cover up a gash over his eye while Yao Ming left the court with a knee injury only to return and help lead Houston to a stunning win on the road. Bryant did finish with 32 points, but in game two, he went off. Not even Houston's best defender in Battier could stop him as Bryant scored 40 points. Artest was ejected from the game making a gesture saying Kobe elbowed him in the throat and the Lakers evened the series at a game apiece.
The series shifted to Houston where Kobe continued his scoring prowess putting in 33 points in a second straight Lakers win, which ended a nine-game home winning streak. Artest would also be ejected from the game as well. Houston would answer back with a Game 4 victory to even the series while holding Kobe to 15 points. But perhaps the series turned when it was announced Yao would be gone for the remainder of the series following his knee injury.
Without Yao, the Houston Rockets had no chance in Game 5 as the Lakers routed them by 40 points with Kobe Bryant scoring 26 on the night. Going into Game 6, the Lakers seemed to have momentum and we're determined to finish the series. Despite 32 points from Kobe, the Lakers were unable to capitalize on the opportunity and the series would go to a seventh game.
With so much riding at stake, the Lakers appeared to have some doubt as Houston, even without their star players, could sense an opportunity to knock them out. Kobe's career would be heading for another criticism of never winning without Shaq. But alas, it wasn't meant to be for the
Rockets as the Lakers would make sure the series would be theirs. Bryant would be held to 14 points, but it was his Lakers' teammates that won them the game.
From then on, the Lakers would beat the Nuggets and Magic in five games to win the championship and Kobe would be named Finals MVP. He would lead the Lakers to their second straight title the next season getting revenge against the Celtics along the way. Kobe's legacy had been defined as a player who could win.
In the series, Kobe averaged 27.4 points per game, 3.7 assists per game, and 2.0 steals per game. It might not have been the best series of his career, but it was arguably the most important series of his career given everything he had gone through and what he wanted to prove. As much as I would say T-Mac and Yao's absence played a big factor in the series, I can't deny the greatness of the Mamba mentality.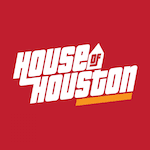 Want your voice heard? Join the House Of Houston team!
Write for us!
It's hard for me to look back on that series in 2009 without feeling disappointment and heartbreak over a Rockets' loss. But what's worse right now? Crying over a series loss or crying over losing a vital part of NBA history with a life taken too soon? Kobe Bryant will always be an all-time great for not only what he did on the court, but off the court as well. His loss is a tough one that is still hard to comprehend.