Houston Rockets: Harden-Westbrook's offensive efficiency at halfway mark
Houston Rockets guards James Harden and Russell Westbrook continue to be pivotal cogs for this team. How efficient have they been on offense? Look.
The Houston Rockets have less than 40 games left in the regular season so how does a James Harden–Russell Westbrook roster stack up from beyond the arc?
On Wednesday, the Houston Rockets cruised to a 121-105 victory over the injury-riddled Denver Nuggets. The win provides the Houston Rockets a welcome reprieve after losing four of their last five.
During this bumpy stretch, head coach, Mike D'Antoni, has shown evidence of experimenting with Houston's offensive game plan to compensate for instances of when the team collectively enters a three-pointer shooting slump.
For example, to earn the win against Denver, the recently struggling Houston Rockets took a unique approach, launching less than 30 three-pointers and also witnessed Eric Gordon turn in a shooting masterpiece—going 8-for-11 from the floor, including 6-of-8 from beyond the arc for 25 points on the night. Also unconventionally, neither James Harden or Russell Westbrook scored at least 30 points in the competition.
The Rockets have lost five out of their last 10 contests. And, over the four-game losing streak preceding the win against Denver, the Rockets shot three-pointers at a 31.1 percent clip against Memphis, 32.7 percent against Portland, 32.4 percent against the Lakers, and 20 percent against Oklahoma City. These results equate to a made three-pointer average of 29.05 percent over Houston's four-game skid, way below the league mean.
With 43 games in the books, the Rockets rank 22nd in the league in three-pointer efficiency, making 34.6 percent of all three-point shots per game. However, the Rockets lead the NBA in made threes, with 652 on the season. Meanwhile, the Utah Jazz lead the NBA, averaging 38.9 percent on three-point attempts.
Speaking of efficiency, did you know that 33-year-old George Hill of the Milwaukee Bucks is shooting out of his mind, leading the NBA with a 53.3 three-pointer percentage? In 42 games this season, Hill has buried 65 threes in 122 shot opportunities.
Currently, James Harden is averaging just 36 percent on all three-point shot attempts. However, don't let that number deceive you—Harden also leads the NBA in made three-pointers per game, averaging nearly five per contest. During Houston's most recent four-game losing streak, Harden went 1-for-17 against the Thunder, 1-for-6 against Portland, 5-for-19 against Memphis, and 2-for-9 against the Lakers from three-point land. But, as tough of a stretch as it has been, Harden is the only player in the NBA this season to have already made 200 threes, easily leading all shooters by at least 30 makes on the season.
Good news presents itself for the Rockets as they attempt to climb through the storm: four players are averaging a higher three-pointer efficiency rating than Harden: Chris Clemons (38.4%), Danuel House, Jr. (36.4%), Ben McLemore (37%), and P.J. Tucker (36.9%).
In case you might be wondering, Westbrook is averaging 23.5 percent from downtown this season.
However, Westbrook leads the Rockets in two-point field goals per game, averaging 8.6. The next closest Rocket to Westbrook in this category is Clint Capela, who averages 6.4 made two-point shots per contest.
What's concerning for Houston is how close other teams imitating the Rockets' style are to nearly replicating what Houston does so well via shooting from distance. As mentioned previously, Utah currently leads the Association in three-pointer efficiency, but did you know that both the Dallas Mavericks and New Orleans Pelicans enter mid-January with less than 20 fewer made three-pointers than the Rockets on the season?
With some teams shooting so well from downtown, the 2020 playoff picture looks wide open for the taking—at least, as it appears in January. Nonetheless, look for the Rockets to address on-court issues and resume flight toward the top of the Western Conference standings.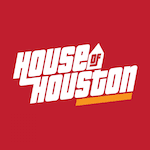 Want your voice heard? Join the House Of Houston team!
Write for us!
Houston Rockets fans, if the Rockets experience another prolonged shooting slump, do you think the Rockets should take more or fewer three-pointers per game? Please leave your comments below.