Houston Astros: Jeff Banister is the strongest managerial candidate yet
The Houston Astros have reportedly brought in Jeff Banister to interview for the open manager position. He is the strongest candidate so far. Why? Look.
The Houston Astros suddenly have a managerial position open with the firing of AJ Hinch amid the team's sign-stealing scandal that has rocked the baseball world to a new level. After have nearly five seasons of Hinch as the skipper, it just won't quite feel right having him standing at his usual spot in Houston Astros' dugout, directing traffic.
Hinch — as well as Jeff Luhnow, who was also ousted — are some of the most beloved sports figures in the city of Houston and it has been a tough pill for Houston Astros' fans to swallow.
Houston Astros' owner Jim Crane had to make that decision because it's time for the organization to heal from its wounds and they would've opened right back up as soon as their suspensions were up and they returned to work.
I guarantee both will be working in baseball quickly after their suspensions — likely not in a prominent role — but they're going to be somebody's pro baseball team, in some type of advisory occupation.
Although both told investigators that they weren't aware of the cheating that was going on, because they're at the top, they were let go for that exact reason because they should have.
So the team has to move on and Crane apparently wants to move quickly on a decision to hire a new manager by the first week of February, which is right around the corner.
So far, the team has reached out to Dusty Baker, Buck Showalter, John Gibbons as well as expressing interest for Chicago Cubs' third-base coach Will Venable and ESPN commentator Eduardo Perez for the job.
The first three mentioned will — or have already interviewed — with the Houston Astros but the one of the intriguing candidates has also popped up on the radar.
Who am I talking about?
I'm talking about Jeff Banister, the manager of the Texas Rangers from 2015-18. We're all quite familiar with Banister as we saw him multiple times during the season with the Rangers being a division rival.
I'm sure most Houston Astros' fans — including myself — immediately started to dismiss his candidacy because he was associated with that franchise up north but it's certainly not a reason to write him off.
When it comes down to it, when the Houston Astros weren't winning the AL West during his tenure, Banister was grabbing that title with the playoff berths that come along with such a distinction.
I don't recall the Rangers being regarded as a highly-touted, contending team within his tenure and yet he still got the most out of his players. He won a lot of games — likely more than expected — and I'm positive he could do the same thing here with a championship-caliber roster.
Banister managed a relatively-young team like this one — mixed with a few veterans — and I think he'd be a good fit for the team.
I really like Will Venable as a candidate but it seems that he doesn't want to leave the Cubs and it appears Jeff would gush at the opportunity to manage the Houston Astros.
In fact, all of the candidates to interview are formidable but it all comes down to the guy that the players are going to relate to the most and Banister is that guy.
He's a cut-the-crap, no-nonsense guy who can get quite animated at times which should certainly
keep the guys fired up, loose and focused on the task of winning baseball games.
Banister grew up in La Marque and attended the University of Houston, so this city is all within his blood. Now that attribute isn't necessarily a qualifier that gives him an edge but it's good to know that the city is within his heart and he does have roots.
If the Houston Astros should decide on Banister as the manager, I wouldn't oppose it and I'd applaud it.
Can he manage the greats like Justin Verlander, Jose Altuve, Alex Bregman, George Springer and Carlos Correa to name a few?
Absolutely.
I think he'd do just fine at the job so we'll have to see what the final verdict is.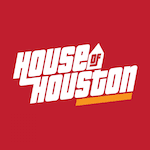 Want your voice heard? Join the House Of Houston team!
Write for us!
Banister, 56, managed the Rangers to a 325-313 record in his four seasons with the team, he was most recently a special assistant in the Pittsburgh Pirates' front office this past season.