Houston Rockets: Ben McLemore continues to be a key crutch for the team
Houston Rockets guard Ben McLemore continues to be a key component of the team being an unexpected crutch with his level of play. What's going on?
Although the Houston Rockets fell to the Portland Trail Blazers Wednesday night, there were some noteworthy players that you couldn't help but pay attention to. Even though it was a quiet night for some, it was a statement-making for others.
Despite Russell Westbrook's impressive statistics against Portland, his 31 points, triple-double and shooting 50 percent from the field, I decided against him as my player of the game when I know most fans probably would have.
Also, noting how Eric Gordon stepped up for the Houston Rockets on both sides of the ball, ending the game with 20 points, I couldn't nominate him as my top player of the game either.
This game I had to give the limelight to a player that usually doesn't get the attention he may deserve but it was warranted this game. McLemore ended the game with 17 points with 15 of those points being from the field in 23 minutes of play.
Not only did Ben prove that he makes the absolute most of his minutes, the majority of those points
had been in high-pressure situations, proving he can stand up to the mettle when tested.
Ben McLemore is a young player and this game he proved that he is someone the Houston Rockets can count on to make vital key shots when they need him and in situations when others would've folded, he proved to remain solid.
Of course, one could argue that's how Russ and Harden play, and that they're the ones that the Houston Rockets look for, but what about when they no longer are?
Of course, the Houston Rockets are an unstoppable team with a doubled James and an energetic Russ but it's been clear the past few games that sometimes the Houston Rockets can't put all of their eggs into the basket.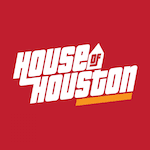 Want your voice heard? Join the House Of Houston team!
Write for us!
When this happens, players like McLemore are the ones that come to the rescue. McLemore played a solid game and proved Wednesday night to not only the fans but to his teammates that he's somebody to keep an eye out for on the court to provide and perform no matter the circumstances.