Houston Astros: The verdict to MLB's investigation is on final approach
The MLB has just about wrapped up their investigation of the Houston Astros and the timing of the verdict is on final approach. What could happen?
The scandal that has involves the Houston Astros that rocked Major League Baseball to its core should have an answer soon, according to ESPN's Jeff Passan.
As you may recall, The Athletic released a report in November of last year in great detail that the Houston Astros used technology to steal signs during games of the 2017 season.
Now the question who will be penalized the most and how severe the penalties will be. In Passan's article, there have been suspensions for rule-breaking and even a lifetime ban. The two
lifetime bans from Major League Baseball most recently were former Atlanta Braves' general manager John Coppolella for bundling signing bonuses for Latin American prospects. The other lifetime ban was Chris Correa of the St. Louis Cardinals who hacked into the Houston Astros computer system to gain access to their information and stealing it.
Who knows what the penalties will be for the Astros, possibly a suspension from someone in the front office, such as Jeff Luhnow or even manager AJ Hinch. A record fine may also come with the penalties as well as the loss of draft picks.
I am personally waiting for the investigation to be completed before making a decision on how I feel about what should happen with the Houston Astros going forward. If the investigation proves that the Astros did cheat, then I will be among those who will be extremely disappointed with the team's leadership and sad if they decide to take away the 2017 World Series title because of what it meant to the city of Houston after Hurricane Harvey struck the city.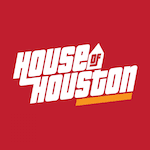 Want your voice heard? Join the House Of Houston team!
Write for us!
However, integrity is important in life and consequences need to happen. Whatever the consequences may be, I hope the Astros will learn from this ordeal and make sure this never happens again. It should also send a message to other MLB teams that cheating is never the answer, no matter how successful you are.