Houston Texans: Yes, the team has an opportunity to avenge history again
The Houston Texans were able to put together an impressive comeback win over the Buffalo Bills. They have a chance to avenge history again. How so? Look.
With the Houston Texans pulling off a surprising comeback victory over the Buffalo Bills, the AFC Divisional Round pits them against the Kansas City Chiefs. With another chance at avenging history as well, the Houston Texans will look to take themselves one step closer to the ultimate goal.
Houston Texans fans, I just have three words right now.
WOW! WOW! WOW!
What did we just witness? What the bleep did we just witness?
The Houston Texans, in the Wild Card game, against the Buffalo Bills, just flipped the script from 16 years ago. They started out really bad. I mean, they were down 16 points in the third quarter and then for whatever reason, a miracle happened.
It started with a sack from J.J. Watt, returning in his first game since going down with a pectoral tear. Then, Deshaun Watson scrambled for 20+ yards for a touchdown plus a two-point conversion. Whitney Mercilus forces a fumble in the fourth quarter and we only get three points out of it. After a defensive stop, we get the ball back and it was Watson to DeAndre Hopkins before Carlos Hyde found the end zone. With another two-pointer, the Houston Texans led 19-16.
The Bills did put themselves in a mess as they went for it on 4th-and-27 with two minutes to go? But then, we couldn't seal the deal and Buffalo, even with an awkward pitch by Josh Allen, still managed to tie the game and send it to overtime.
And then, came the play. The one that won the game for the Houston Texans. Watson, getting hit by two Bills' defenders and still escaping to throw a short pass to Taiwan Jones, who manages to go 34-yards to the 10-yard line setting up the winning field goal.
WOW! WOW! WOW! We were just about ready to fire Bill O'Brien in thirty minutes after halftime. We were just ready to lose our bleep over the soon-to-be loss. We shouldn't have been in the situation, but we weren't surprised by it. We should've lost the game, and yet, we won and we're still in. This wild card game will be linked with other great Wild Card comeback games including the Pittsburgh Steelers-Cleveland Browns and San Francisco 49ers-New York Giants in 2003, and of course, the Buffalo Bills-Houston Oilers in 1993.
While this comeback was not on the same scale as the '93 matchup in terms of margin of their deficit, it does put a little karma on the Bills. For the Houston Texans to win an AFC Wild Card game at their own place against the Bills by way of a comeback in overtime after trailing by double-digits and then letting Buffalo tie the game only to win it on a field goal, that's pretty dramatic stuff there.
But just when the day couldn't possibly get any better, it did. Credit the Tennessee Titans, who somehow, managed to defeat a New England Patriots' team that might be approaching the end of the dynasty. Because of this, instead of Houston taking on top-seeded Baltimore in Baltimore, the Houston Texans travel to Kansas City to battle with the second-seeded Chiefs.
This will be round two of the Deshaun Watson-Patrick Mahomes battle. In round one, Houston overcame an early deficit to win 31-24 in Kansas City, including a 20-point second quarter. Part of the reason was that Kansas City hasn't had the best defense in the NFL. They were ranked 17th this season allowing 349.6 yards per game. Against the Houston Texans, they allowed 472 yards. 280 came by air and 192 came on the ground.
To be honest, I feel this matchup is better suited for the Houston Texans at this point instead of the Ravens. With a fully-rested Baltimore squad waiting to strike their opponent, the Houston Texans would've had to play as close to a perfect game unlike the 41-7 trouncing they partook earlier this season. If the Houston Texans can survive Arrowhead Stadium and win, this would build confidence and put them in the AFC Championship possibly against the Ravens. That's still quite far down the road, but with the Texans, anything can happen.
The other reason I like this matchup is because once again, Houston has a chance to avenge some history of not one, but two losses. While neither loss isn't on the grand scale like the Buffalo collapse, it does play a role in the departure of a franchise and solving the crisis in one position.
A look back: The 1993 Houston Oilers
There are two kinds of history when you think of Houston vs. Kansas City. One is that of 1993, in a season that saw the hiring of former Bears' defensive coordinator and Eagles' head coach Buddy Ryan to run the Oilers' defense, Babygate, a remarkable 11-game winning streak, the tragic passing of a fallen teammate, Bud Adams' threat to break up the team if there was no Super Bowl, coaches punching each other, and then, the first-round loss at home to the Chiefs.
NFL Network did a documentary on that turbulent season called "A Football Life: Houston '93" and watching that many times makes me sad in knowing that team could've won it all. To say that was our best shot of winning a Super Bowl in the early 90s would be an understatement. But the fact that we couldn't hold the lead against a Chiefs' team we dominated during that regular season really makes it so frustrating to be reminded of why Houston and heartbreak go hand and hand.
But since the team has moved on to Tennessee and we have the Texans, it seems natural to think Houston would get their revenge on Kansas City. Or so we thought?
In 2015, we got back to the playoffs despite a jumble of a quarterback mess. We still felt as fans we could beat Kansas City because they hadn't won a playoff game in some time. Rarely do I ever think the first play of the game was what it takes to say game over. But when the Chiefs returned the opening kickoff for a touchdown, I knew it was game over. 30-0. No points and the beginning of a troubling injury stretch for Watt.
We got to the Chiefs earlier this season despite overcoming a 17-3 deficit to win. This next
showdown will be tougher and grueling as Houston is playing in an environment known for record-setting loud stadiums. Plus, being in Kansas City, the weather is expected to be around 39 degrees with some snowy showers according to early reports. So this will be another tough test.
While this Texans' team will and should be expected to give us some panic attacks, the idea of taking out another team that has given us problems in the past playoff history could play out into something special. I won't make any promises or say that we're in the midst of something pretty special, but all I can say is that this matchup might be able to play out in our favor as long as we get off to a better start, overcome Mahomes, his magic tricks and finish strong.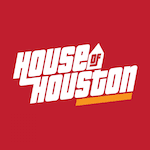 Want your voice heard? Join the House Of Houston team!
Write for us!
Let's rest up for a few days and get ready for Kansas City. It should be a great game and hopefully, we can come out on top.