Houston Astros: The Nats were on Will Harris' shortlist of landing spots
Former Houston Astros reliever Will Harris has signed with the Nationals which was reportedly on his shortlist of potential landing spots. What's up?
One of the better relievers in the Houston Astros rotation, Will Harris has decided to spend the next three seasons in our nation's capital with the Washington Nationals.
Harris' deal is reportedly worth three years, $24 million. Harris went 4-1 last season with the Astros, with an outstanding 1.50 ERA, the lead among American League relief pitchers last season.
Since joining the Houston Astros in 2015, Harris has had a 2.36 ERA with a 0.99 WHIP and 2.99 FIP.
However, what he will be most remembered for is giving up the Game 7 winning home run to Howie Kendrick that helped propel the Nationals to stun the Houston Astros and win their first-ever World Series title in 2019.
When Harris was asked about why he chose the Nationals, he said:
"(The Nationals) were on my really, really short list of places I wanted to go," Harris said, adding that it will be uncomfortable when the Nationals players get their championship rings in 2020."
But Harris understands that baseball is a business and that awkward feeling will fade quickly so here's some additional commentary on that:
"Will it be awkward for a second or two? More than likely, but that stuff fades and it's about playing baseball. I've done my homework, and the guys they have that I know who have played there and been there, everybody has told me I'm going to love it."
Adding to the awkwardness will be that the Nationals share their spring training facility in Florida with the Houston Astros.
The Houston Astros showed no hard feelings to Harris as they sent out the following tweet thanking Harris for his time with the club.
While it may be angering and sting some for some Houston Astros fans to see Harris with the team that beat them in the World Series, this signing doesn't hurt near as much as Gerrit Cole signing with the New York Yankees because Cole will be getting paid $324M over the next decade to go to the "Evil Empire," the nemesis for most of us fans.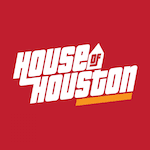 Want your voice heard? Join the House Of Houston team!
Write for us!
I would personally like to thank Harris for the memories during his tenure with the Houston Astros. He helped us win the 2017 World Series, which is a great career accomplishment!
Thanks Will and best of luck next year!
Go Houston Astros!