Houston Astros: Wade Miley just hit the jackpot with the Cincinnati Reds
Free agent pitcher Wade Miley has decided to ditch the Houston Astros for the highest bidder and that's with Cincinnati Reds. What's the latest?
The Houston Astros free agency period so far has been a whole lot of nothing with the biggest signing thus far being that the franchise re-signed reliever Joe Smith to a two-year, $8 million deal. That was just yesterday so I would imagine things will pick up as we move through the rest of this month.
Spring Training will be here before we know it and the Houston Astros still need to address adding an additional starter as well as a catcher to start the season off right. Other than signing free agent catcher Dustin Garneau and trading Jake Marisnick to the New York Mets for prospects Blake Taylor and Kenedy Corona, nothing much as happened on their front.
With contract extensions for Jose Altuve, Justin Verlander and Alex Bregman kicking in all at the start of the upcoming season — in addition to George Springer's hefty $21.4M cap charge out of arbitration — this franchise will have some tough decisions to make in regard to who they can bring back into the fold.
With Gerrit Cole signing a nine-year, $324 million deal with the New York Yankees, the Houston Astros knew they were out of the running well before talks had started but at least they put their best foot forward by saying they want him back even though they knew they couldn't afford him.
But the Houston Astros have lost a key component of their starting pitching rotation with the latest news indicating that lefty Wade Miley has inked a deal with the Cincinnati Reds.
Mark Feinsand of MLB.com reported that Miley has agreed to a two-year, $15M deal with Reds with a club option for 2022. It's heavily incentive-based and could be worth up to $24M if he hits all of the requirements of the contract.
He'll earn $6M in 2020, $8M in 2021 and the club option is worth $10M in 2022. If they want to buy him out, they can do so for $1M thus giving him his $15M guarantee.
Feinsand also said that up to four other teams had been bidding for him with at least one with a multi-year offer on the table. He also notes he will be reuniting with Derek Johnson, the pitching
coach with the Milwaukee Brewers at the time, which led to his revival back in 2018. I'd imagine the Houston Astros would be among that bunch but I doubt they were willing to commit multi-years to him.
Miley had been mostly solid through the 2019 season until he hit September when his arm went dead. He was terribly close to the 200-inning mark, something that he hadn't gotten to in awhile and it was obviously showing late in the season. He was used on the ALDS roster but did not make the cut for the rest of the postseason as a reliever.
Bringing Miley back would've solved a lot of problems with the rotation and now the Houston Astros still have a problem of trying to find a replacement, especially with Miley being a left-handed pitcher.
I'm positive Jeff Luhnow will figure this thing out but Miley had to go with the best situation for him and that's totally understandable.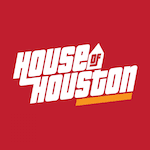 Want your voice heard? Join the House Of Houston team!
Write for us!
Let's hope for the best this offseason!
Miley, 32, posted a 14-6 record, a 3.98 ERA while tossing 140 strikeouts to 74 earned runs along with a 1.35 WHIP in 2019.