Houston Astros keeping an eagle eye on Josh Lindblom's arm
The Houston Astros are keeping on eye on the possibility of being able to sign Josh Lindblom, who has been an object of affection. What's the latest?
The Winter Meetings are here and the Houston Astros are hopefully implicated in a bunch of rumors to try to make this roster whole for next season. We know that pitching is the priority for this year's winter session and I'm sure the franchise is going to run out this week with some nice, likely surprising finds to start the 2020 season with.
Whether or not that will include Gerrit Cole remains to be uncertain — close to highly unlikely — as the estimates for a potential Cole deal remain north of $250 million for multi-years. You can count the Houston Astros on making a bid for that because their focus is to continue to be competitive for the future and it's would be against their modus operandi to put all of their eggs in one basket.
They've got to fill a rotation that will feature Justin Verlander, Zack Greinke, Lance McCullers Jr. and possibly Jose Urquidy next season, depending on who they can nab this winter.
There are some spots open in the rotation and the team will have to fill those with talent that's going to be able to make a valuable contribution to this team. The Houston Astros have already indicated that they're looking for veterans that have stood the test of time and there's plenty of those guys available this offseason for their picking.
Right at the moment, the pickings aren't slim but they've got move fast before things quickly transition that way.
So who are the Houston Astros in on now?
According to MLB Insider Jon Morosi, the Houston Astros have their sights set on Josh Lindblom, who has become a rising star yet again after struggling in the MLB but having notable success in Korea for the past few seasons.
Connor Byrne of MLB Trade Rumors reports that the Houston Astros like Lindblom's incredible spin rate, which will help fool batters to generate strikeouts from the plate.
After an abysmal 2017 season with the Pittsburgh Pirates that saw an inflated 7.84 ERA through 10.1 innings of work while tossing 10 strikeouts to nine innings, it appeared that this man's career was over with plenty of substandard preceding seasons before that one.
However, the man sought a revival through the Korean Baseball Organization and has turned in some impressive numbers over the past two seasons with the Doosan Bears.
Lindblom has sported 35-7 record, a 2.69 ERA while tossing 346 strikeouts to 108 earned runs through 362.4 innings pitched over that length of time.
This proves two things — that he can pitch close to 200 innings and that he's able to successfully
strike guys out profusely which is the most important when looking for a suitor for this rotation.
His sinker and cutter are his calling card, which can generate plenty of grounders and they usually sit at the high 80s to low 90s as well as his four-seam fastball that sits in the low 90s is decent enough to create some fly balls off his pitches.
The 32-year-old pitcher has had quite a workout over the past few seasons so there are always concerns of injury but with Lindrom just finishing up a season that paid him $1.7 million for his services, I'm sure he'd welcome a pay bump by the Houston Astros which I could see them paying him for a one, possibly two-year deal worth up to $5 million each.
However, it really depends on how bullish they are on Lindrom right now in at the moment with a lot of decent names still on the board to sign.
We're about to find that out over the next few days but I certainly hope that the Houston Astros are successful this week in landing some pitching help.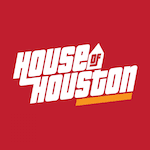 Want your voice heard? Join the House Of Houston team!
Write for us!
By the way, the Winter Meetings will continue through Dec. 12 in San Diego so they still have plenty of time to get something hammered out.
Let's get it done — go Houston Astros!