Houston Astros: Gerrit Cole's price tag keeps climbing with intense interest
Free-agent pitcher Gerrit Cole continues to receive immense interest among ballclubs for his services likely leaving the Houston Astros out. The latest?
Houston Astros fans — the stage has been set for the Winter Meetings and the center of it has continued to be free agent pitcher Gerrit Cole who has been the center of the free agency universe over the past few weeks.
It appears everybody and their Mother with some extra cash in their pockets want to make a run at Cole and the Houston Astros have been cautiously watching the market, seeing what he's going to be going for to try to make an offer for him to return back the organization.
But as time passes, it's going to be more difficult for the Houston Astros — if not damn near impossible — for them to get it done and they'll be watching the other teams with Daddy Warbucks figures as owners, pass them by.
They'll have to somehow find a complement for Justin Verlander, Zack Greinke, Lance McCullers Jr. and possibly Jose Urquidy as part of the starting rotation for next season.
In the latest report from the New York Times' Bob Klapisch, the Yankees have reportedly offered Cole a seven-year, $245 million deal that shatters the seven-year, $217M pact that David Price signed back in 2015 with the Boston Red Sox.
This would make Cole the highest-paid pitcher of all time and it certainly has set the floor on what will be a bidding war for his services.
Who else is in on Cole?
The Los Angeles Angels, Dodgers, Philadelphia Phillies and Texas Rangers are the teams reportedly in on seriously acquiring the 29-year-old's services and it's all a matter of who will win what will be a perpetual tug-of-war between these teams and possibly more.
Although joining the Angels/Dodgers would be an attractive option for the California native, MLB Insider Jon Heyman says that Cole "will go with the best value/deal regardless of geography."
Jayson Stark of the Athletic also writes that the talks between teams are aggressive but it's apparent that Cole doesn't want them drawn out for too long, definitely meaning that Cole could make his decision on where he's headed this week.
It's tough to admit this but the Houston Astros cannot afford bringing Cole back if they expect to
remain a contender for the World Series yet again in 2020. With so many contracts still yet to hammer out, including the future of George Springer's impending long-term deal, this franchise will have to look elsewhere for help to remain competitive.
The problem is that you can't find a guy like Cole to trade for every day and it's going to take heavy ingenuity by Jeff Luhnow and his staff to find somebody to replace him.
Cole was an excellent two-year rental but it's now time to turn in the keys and step into another vehicle to get them to the promised land.
We'll have to see how these developments shake out but we're all going to find out what the moral to the biggest offseason story of the year will be.
Let's get it Houston Astros!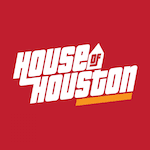 Want your voice heard? Join the House Of Houston team!
Write for us!
Cole posted a 20-5 record, along with a 2.50 ERA, while tossing 326 strikeouts to 59 earned runs in 212.1 innings pitched during the 2019 season. His 2.64 FIP and 0.90 WHIP are career-highs. He also had a 0.90 ERA while tossing 47 strikeouts to seven earned runs in the postseason through 36.2 innings pitched.