Houston Texans: Will Fuller making a case to warrant his $10.2M 2020 option
Houston Texans wide receiver Will Fuller returned from injury this past Thursday, making his case to warrant the $10.2M 5th-year option for 2020. How?
Houston Texans fans — it's now time for our team to focus on their most difficult matchup this season which will be against the New England Patriots this Sunday.
They'll be part of the headliners on prime time television, which will air on NBC for the world to see. It's going to be an amazing matchup and I don't think that the Houston Texans will find a way to embarrass themselves against the Pats.
I'm sure Bill O'Brien is chomping at the bit to beat his sensei of sorts in Bill Belichick and although he has come close to doing so two seasons ago, he has yet to complete such a feat. Now is as a good time as ever to do so but the Pats are 10-1 and the win won't come easily against perennial Super Bowl contender.
The good news is that red-zone target Jordan Thomas, as well as speedy deep-ball threat Will Fuller, are now back in the fold.
Will Fuller, who missed three straight games with a hamstring injury returned to action against the Indianapolis Colts this past Thursday.
His status was shaky going into this game and Bill O'Brien had rendered him a game-time decision but he was cleared for action a few hours before game time.
The 4th-year wideout made up for the time he was out with one of the best performances he's had as a member of the Houston Texans. Fuller finished up Thursday night with seven catches for 140 yards — 20 yards per catch — with the longest being a 51-yard catch, one of the longest completions by air by Deshaun Watson in a 20-17 win.
The game was cringing yet watchable but one of the brightest stars on the offensive front continued to demonstrate his brilliance by hauling in balls like they were going out of style.
Fuller is making a case to warrant the $10.2 million option the Houston Texans picked up on him
this past spring, ensuring that he remains under contract through the end of next season. Whether the Houston Texans decide to re-sign him beyond the option remains to be seen but it's all, of course, predicated on his health.
If I were a betting man, I expect to see Fuller as a member of the Houston Texans for a long time and I don't see him going anywhere. It's too large of a risk to let him walk after next season, especially if he's on the verge of a breakout. We'll see about that.
Now that Fuller is a go, he'll be a key weapon against the Pats' this Sunday and you better believe that Belichick will be giving attention to him along with DeAndre Hopkins but it's up to OB and Tim Kelly to come up with some schemes to fool one of the NFL's greatest coaches of all-time.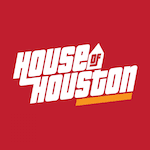 Want your voice heard? Join the House Of Houston team!
Write for us!
Let's hope it happens — go Houston Texans!
Fuller, 25, has caught 41 balls for 590 yards — 14.4 yards per catch — along with three touchdowns for a 68.3 percent catch rate in eight starts this season.