Houston Texans: Mike Adams has gotten knocked out of Ravens' game
Houston Texans veteran safety Mike Adams has been knocked out of the game against the Baltimore Ravens today. What happened?
The Houston Texans are off to a solid start in today's game against the Baltimore Ravens. In what many thought would be a shootout, the possessions of the 1st quarter have largely been three-and-outs or ending with a turnover.
The Houston Texans have already made some big plays with A.J. Moore being able to help avert a successful fake field goal late in the 1st quarter.
A botched pass interference call on Matthew Judon with 5:56 left in the first quarter as he was trying to prevent a DeAndre Hopkins touchdown could've seriously turned the tides. The referees didn't make the call at all and Bill O'Brien — who went for it on 4th down — decided to challenge it and he lost, resulting in him losing a valuable timeout.
The league has shied away from overturning such calls as the evidence has to be undeniable to be overturned. Based on the replays, it certainly looked like Judon was tugging onto his jersey and then made the tackle on Hopkins.
Luckily, the Ravens didn't benefit from that terrible call as their drive ended with the Moore tackle on tight end Mark Andrews.
But in earlier news before the start of the game, the Houston Texans found out they will be without veteran safety Mike Adams, who suffered a concussion.
According to the Chron's Aaron Wilson, the injury was suffered during warmups when he collided with a Ravens' player. He was down for a few minutes and was deemed unfit to be
available for today's game.
Adams literally was knocked out of the game before the game actually even started.
The Houston Texans didn't have time to switch players out on the inactive list because they had already announced the seven that weren't going to be available for the game.
So the timing could've have been worse for the Houston Texans to quickly find a replacement for him on the roster.
My best guess is that they would've re-activated Joel Heath, who just re-signed with the Houston Texans, which would've provided additional depth on the defensive line. Heath is familiar with how the team does things, having spent all three seasons of his career with the franchise.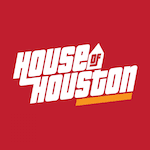 Want your voice heard? Join the House Of Houston team!
Write for us!
Adams who is the eldest player on the team at age 38, has been a valuable veteran presence for the secondary in the locker room off the bench. He still can make plays and that's why he has a roster spot in this league.
The two-time Pro-Bowler, who was signed as a free agent early last month, has one tackle through three games for the Houston Texans this season.