Houston Astros World Series: How the team has shifted the narrative
The Houston Astros have tied the World Series at two games apiece. It wasn't an easy task but how have they shifted the narrative? Let's take a look.
As a Houston Astros fan, I was extremely disappointed in the first two games of the World Series because it seemed to be the Astros weren't taking the Washington Nationals seriously and the Nats showed the Astros that they came to play and could compete mightily against the best team in baseball.
I attended the 12-2 blowout and while it was fun soaking in the atmosphere of a World Series game, the play on the field was quite the opposite. It seemed to me that the Nats made them pay in dominating fashion, just the way did with the Milwaukee Brewers, Los Angeles Dodgers and St. Louis Cardinals.
I was starting to worry that this particular mentality that the Houston Astros had would do them in and that the Nats would roll right by them. The Nats were aggressive and the Astros didn't match that intensity in Games 1 and 2.
All that changed when the series shifted to the nation's capital. The Houston Astros started playing more aggressively and showed that they were not going to go down quietly.
In Game 3, it was timely hitting and pitching that the Houston Astros relied upon to give them a 4-1 victory to show Washington that the Houston Astros were going to make this a hard-fought series. Players like Robinson Chirinos and Carlos Correa stepped up when the team needed them to produce.
In Game 4, the Astros continued to play aggressively both on the mound and at the plate. However, it was one play that broke the game wide open for the Astros courtesy of Alex Bregman.
The Nats couldn't answer to the Astros and they ended up prevailing 8-1 to even up the
World Series at two games apiece.
Two aces will be on the mound tonight — Gerrit Cole will take the mound against Washington's Max Scherzer in a pivotal Game 5.
For the Astros to keep the pressure on the Nationals, they must continue to do the same things that have kept them in this series, effective pitching with timely hitting.
If they do that, the Astros will have a chance to win the World Series for the second time in three years in front of Minute Maid Park faithful in Game 6. But that is easier said than done, so the Astros will have to focus on the task at hand.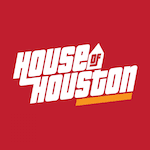 Want your voice heard? Join the House Of Houston team!
Write for us!
I'm confident this team will do just that and the Astros will be celebrating another World Series title with a downtown championship parade.
Go Astros!
Take It Back!