Houston Texans: Jordan Akins has improved tremendously in this stat
It's been intriguing to dig into the role tight Jordan Akins will play for the Houston Texans. With his latest improvements, it's now clearly defined. Look.
It has been two weeks down with two games and one win which is not a bad start for the Houston Texans. The team has been in both of their matchups and there hasn't been any semblance that this team would be blown out with the opponents that they will face so far.
They didn't embarrass themselves on a big stage and they were actually able to perform admirably when it things had to count.
But in the same regard, the Houston Texans were just one botched defensive play call and just a few yards from making a fool out of themselves. Yes, I'm talking about the play call to have the Houston Texans go into a prevent defensive scheme, allowing the great Drew Brees to give him all the time he needed to get his New Orleans Saints into field-goal range for the eventual win.
All the Houston Texans had to do was to hold the line in those final, waning seconds and they would've likely held on to win. Instead, we watched Wil Lutz nail a field goal from almost 60 yards out to steal the joy of winning a tough matchup against a bonafide Super Bowl contender.
And, of course, had Justin Reid not stopped the ferocious Leonard Fournette at the goal line in the final seconds of the game against the Jacksonville Jaguars last week, it would be Houston Texans that would have egg on their faces for allowing such a thing to happen.
Instead, we're seeing a lot of criticism for Doug Marrone making the play call to go for it on 4th down. From an objective standpoint, I'd do exactly the same thing as he did because it's early in the season and I have the guts to trust my guys to try to get the win.
It didn't work out that way for the Jags and the Houston Texans were victorious but we're just having too many of these games come down to the wire, I'd love a nice statement — not necessarily a blowout — win over an opponent for a change. But we'll see about that.
Well, while I'm blabbing about the Houston Texans' heart-stopping moments late in games, let's talk about Jordan Akins, who doesn't get nearly enough recognition for what he's doing out there.
As a matter of fact, Akins is silently improving with his ability to pass block for Deshaun Watson when he's out there. Since he's been drafted, I've honestly tried to figure out his purpose but it's coming to fruition that he primarily has brought in to be a versatile pass-blocker that can score when needed.
He's an extremely athletic tight end so his ability to make plays just from his God-given talent alone is plus in the Houston Texans' corner.
Because of that, I tend to forget that this guy is 27-years-old and that he was just drafted last season.
Pro Football Focus currently has him graded at an above-satisfactory 74.3 through the first two
games this season with his pass blocking. This is up from an awful 30.6 back in 2018, his rookie campaign.
Akins is currently ranked 24th out of the Top 50 tight ends with his pass blocking grade so to say he's made a remarkable turnaround is an understatement.
It seems that he is making this priority to be a better blocker and although Watson is still taking sacks — some are on him — it goes to show that there's another guy outside of an offensive lineman that can help protect Watson.
It's going to take a collaborative effort to make sure our franchise quarterback stays upright and if Akins can keep this up, it's going to make the pass protection as a whole a lot stronger.
Keep it up the great work Jordan — go Houston Texans!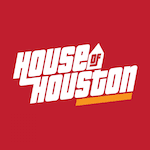 Want your voice heard? Join the House Of Houston team!
Write for us!
Akins has caught three balls for 42 yards — 14.0 yards per reception — off five targets through the first two games this season.
For more grades, advanced statistics and more at Pro Football Focus, subscribe to PFF's EDGE and ELITE subscriptions at ProFootballFocus.com.