Houston Texans: Laremy Tunsil has to work toward not being weakest link
Houston Texans left tackle Laremy Tunsil has allowed more pressures than any other offensive lineman. What gives? Let's take a dive into this.
What will be the Houston Texans' fate this season? It will be anybody's guess as to how successful they will be but at least they got their first win of the season with the second game, which is certainly indicative of the team being serious about putting an exclamation point in their 2019 campaign.
Despite not having a general manager in place and with Bill O'Brien calling the shots, the Houston Texans still remained aggressive on the trade front, shipping out Jadeveon Clowney and bringing two key contributors in Laremy Tunsil and Kenny Stills.
Both have been an upgrade to a certain degree with the latter having the best start of his career and he's doing with the Houston Texans.
It has been a bit of a slower go with Tunsil as he's been thrown to the wolves early by learning a new system and having high expectations right off the bat. That's unimaginable pressure that man is facing right now but I'm positive that he'll be able to face that adversity head-on and win the battle of being among the best.
However, what's most alarming is that Tunsil has given up more pressures than any other offensive lineman on this team and it's not necessarily all his fault as he's dealing with an ankle injury plus he's getting acclimated to his new team.
But despite that notion, he's got to work toward ensuring that he's not the weakest link on this offensive line and I have no doubt that he won't be, once he gets his feet wet.
Tunsil has given up six pressures so far this season — four hurries and two sacks but no quarterback hits — and the fact that's it's happening is of no surprise. He hasn't had to protect
such a dynamic QB in his pro career and getting used to his style is something that will take some time.
Tunsil's 72.5 pass block grade as per Pro Football Focus ranks him 31st among tackles and he's 34th in terms of his 61.9 offensive grade.
There's lots of room for improvement but I think it's fair to say that we must be patient with him. He's doing his job of protecting Deshaun Watson for the most part and I think the rest will fall into the place as the season progresses and he's back to 100 percent health.
He's listed as questionable on the injury report for tomorrow's tilt against the Los Angeles Chargers and I'm afraid he's going to limited in his movements to push back their strong edge rushers like Joey Bosa and Melvin Ingram.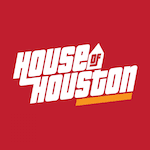 Want your voice heard? Join the House Of Houston team!
Write for us!
We'll have to see but I wish him nothing but the best — go Houston Texans!
For more grades, advanced statistics and more at Pro Football Focus, subscribe to PFF's EDGE and ELITE subscriptions at ProFootballFocus.com.